University of Washington Medicine
The University of Washington Medicine's WWAMI Institute for Simulation in Healthcare (WISH), has been a TeamSTEPPS Master Training facility since 2009, training more than 600 Master Trainers from over 90 institutions across the country, and has gained a national reputation for excellence in TeamSTEPPS education. The Institute has pioneered the use of teaching TeamSTEPPS concepts through simulation, and with its unique interprofessional teaching structure, has become a high-demand training location. The UW Medicine Regional Training Center incorporates clinical and nonclinical simulation into the trainee experience. Using instructors from across departments and specialties (clinical and nonclinical), UW promotes multiple perspectives in its teaching model to provide an interprofessional learning environment. Throughout the course, the UW Medicine team will provide practical strategies and real-life experiences that have been successful across the health system in implementing TeamSTEPPS.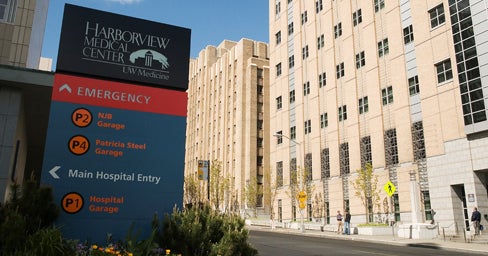 Course Details:
Harborview Medical Center
908 Jefferson St, 3rd Floor, Room 3NJ-365
Seattle, WA 98104
8:30 AM – 4:30 PM each day
After you register, a welcome letter will be provided that outlines other logistical information including hotel recommendations in the area.
Key Faculty:
Ross Ehrmantraut, RN, Clinical Director, Team Performance, WISH, UW Medicine (Patient Safety, Team Training, Change Management, Simulation)
Liza Rosenman, MD, Assistant Professor, School of Medicine: Department of Emergency Medicine, UW Medicine (Team Training, Simulation)
Michael Fialkow, MD, Associate Professor, School of Medicine: Obstetrics and Gynecology: Urogynecology, UW Medicine (Team Training, Simulation)
Farrah Leland, JD, Assistant Director, WISH, UW Medicine (Finance, Simulation)
Megan Sherman, MAEdHD, Associate Director, WISH, UW Medicine (Education, Operations, Simulation)
Pamela Turner, RN, Assistant Nurse Manager, Harborview Medical Center Emergency Department – UW Medicine (Emergency Medicine)
Robin Collier, RN, Director of UW School of Nursing Simulation Center (Simulation)Sara Kim, PhD, Associate Dean, School of Medicine, UW Medicine (Education, Conflict Resolution)
Pamela Guntrum, DNP, MSN, RN-BC (Nursing Professional Development & Ambulatory Care Nursing) AHN-BC (Ambulatory Care, Education)