Improving Team Structure: Engaging Patients and Families as Team Members
Teams are the life blood of any healthcare organization. Leaders are constantly searching for new and better ways to improve team performance, satisfaction and resilience. The TeamSTEPPS framework promotes a team structure that includes patients, families, direct caregivers and all individuals who play a supportive role. How well does your organization actively engage patients, family members and communities as essential members of the health care team? Do you need help accessing tools and resources that support patients and families as key participants in promoting communication and teamwork in your organization? This new virtual workshop series Improving Team Structure: Engaging Patients and Families as Team Members will include strategies that align the principles and practices of patient and family engagement with your organization's overall teamwork and communication initiatives. Formal and informal leaders across the health care delivery system who embrace the importance of patient partnerships in quality, safety and overall performance improvement will be able to develop specific action steps to help all team members work together effectively to ensure patient safety.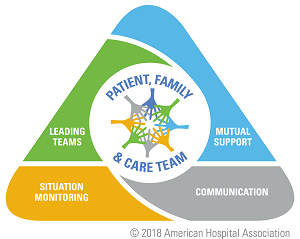 Attending this workshop series has great benefits:
Gain access to self-assessment tools that will be help you identify opportunities for improvement.
Have resources organized so that you can personalize an action plan to engage patients and families and improve team structure.
Learn new ideas for helping patients and families use TeamSTEPPS teachable-learnable skills in a variety of clinical settings.
Bring together practical tools and strategies to engage the patient and family voice in teams from the bedside to the boardroom and in the community.
Workshop Schedule and Overview
This workshop series will occur once a week across four weeks, beginning Tuesday, April 20 and concluding Tuesday, May 11. Each live workshop will be approximately 75-90 minutes and will be conducted as a "working session" designed to build on the materials presented in the prior workshop. Optional assignments will be offered for each workshop, which should take 15-30 minutes to complete. The schedule below includes the topics, days, and times for each workshop in the series.
Workshop One - Introduction and Self-Assessment: Where Do We Have
Opportunities for Improvement?
Tuesday, April 20
10:00 - 11:30am CT
Workshop Two - Tools and Resources: Creating a Plan to Engage Patients
and Families on Teams
Tuesday, April 27
10:00 - 11:30am CT
Workshop Three - Patients and Families Using TeamSTEPPS Skills: Teaching
For Team Success
Tuesday, May 4
10:00 - 11:30am CT
Workshop Four - From the Bedside to the Boardroom and Beyond: Selecting
and Preparing Patients as Team Members
Tuesday, May 11
10:00 - 11:30am CT
All live workshops will be held on Zoom. If you are unable to attend a live session, a recording will be made available to you. However, please note that recordings will only include main room presentations and discussions. Any small group work done in breakout rooms during the Zoom calls will not be recorded.
Registration
Registration is now closed. Stay tuned for new workshop topics and dates.
The registration fee is $500 per person. There are no requirements to attend this course although it is recommended for participants to enroll with 2-3 team members, including a patient and family advisor or advocate, if feasible. For teams of 3 or more, we offer a team discount of $75 off each person's registration. To get the team discount, please email teamtraining@aha.org to receive instructions before registering. To pay by invoice, please complete the Invoice Request Form and email it to teamtraining@aha.org to receive instructions before registering.
Please note: Registration is for the full workshop series only. You cannot register for a single session.
Substitutions, Cancellations and Refunds
If you registered for this workshop series but can no longer attend, you may send a substitute, by emailing teamtraining@aha.org. If you must cancel entirely, your request for a refund — minus a $100 processing fee — must be made in writing to teamtraining@aha.org no later than 10 business days prior the start date. Refunds will be processed within two weeks of the request. Cancellations made within 10 business days of the start will not be eligible for a refund. In the unlikely event that AHA Team Training cancels this workshop series due to low enrollment, public health concerns, natural disasters or unforeseen weather conditions, commercial or financial circumstances, or any other foreseen or unforeseen event, AHA Team Training will provide a refund for registration costs but is not responsible for non-refundable items such as airfare and hotel costs.
Additional Meeting Details
Who Should Attend
Everyone is welcome to attend the virtual workshop! Whether you are clinical or non-clinical, anyone who works in the health care field and is interested in improving teamwork and communication should attend. This workshop may be best suited for those who are:
Facilitators currently teaching TeamSTEPPS seeking to include patients and families in the education.
Health care professionals interested in how patient and family engagement and TeamSTEPPS tools can be aligned to improve their communication and teamwork with patients, families, and/or community members.
Patient safety, quality, and patient experience/engagement leaders who wish to develop or expand the role of patient and family advisors or councils in their organization.
Patient and family advisors and advocates and members of a patient and family advisory council who are eager to expand meaningful partnerships among all care team members.
Community health and primary care practice leaders who are interested in new approaches to engaging community members, patients, and caregivers as partners in care.
Learning Objectives
This workshop series will cover the following learning objectives:
Use self-assessment tools to identify opportunities for improvement in patient and family engagement in existing team structures.
Create a personalized action plan using a variety of resources to engage patients and families in improving team structure.
Describe various strategies to help patients and families use TeamSTEPPS teachable-learnable skills in diverse clinical settings.
Discuss best practices for engaging the patient and family voice in teams from the bedside to the boardroom and in the community.
Time Commitment and Technical Requirements
Each live session will be approximately 75-90 minutes. There will also be optional assignments each week, which should take 15-30 minutes to complete.
In order to effectively participate in the course, attendees will need to complete the following:
Ensure desktop or laptop computer has a camera and audio capabilities (note: during live sessions, it is expected all cameras will be on at least during breakout groups)
Download the most recent version of Zoom to computer desktop
Join our online community platform, Mighty Network, and create a profile
Workshop Faculty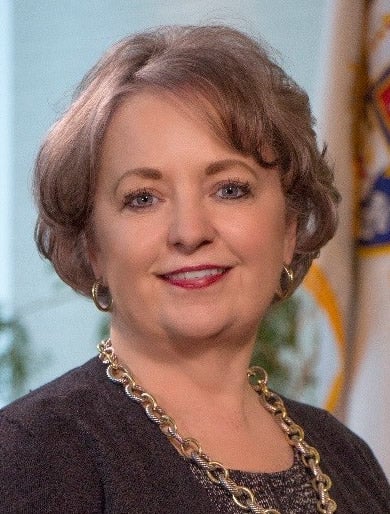 Sue Collier, MSN, RN, FABC
Chief Engagement Officer
Patient Centered Innovation, Inc.