Our virtual workshops are shorter engagements focusing on a specific topic. Workshops are led by expert faculty where they will provide live instruction and practical experience on specific topics or focus areas followed by peer-to-peer learning and discussion. We don't currently have any open workshops on our schedule, but see below for an example of our previous options:
---
Video-Triggered Teamwork Training
Train-the-Trainer Simulation in a Virtual Environment
September 15, 2020 | 12:00 - 1:30 pm CT
Effective teamwork and communication doesn't happen automatically – the best health care professionals are mindful of their own behavior and that of others. Currently available simulation-based education approaches are effective, but also have substantial barriers to adoption such as time away from work to conduct facilitator training, time to conduct training and access to specialized simulation equipment.
We have developed, in partnership with Ariadne Labs, a training framework that is designed to be a practical method of simulation-based training in essential teamwork skills. This tool provides an easy-to-use, out-of-the-box, resource-light solution. The training was originally intended to be facilitated in-person but due to the increased demand for virtual training, the materials have been adapted to fit the online environment.
In this 90-minute virtual workshop on September 15 at 12:00 pm CT, we will share the framework and model how to facilitate the training so participants can go through the user experience. Following the instruction, best practices will be identified when facilitating the training virtually.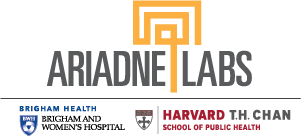 Learning Objectives:
Identify key tactics for effective communication
Promote application of these tactics in day-to-day clinical work
Identify best practices for facilitating this training virtually
Registration
Registration for this workshop is closed.
The registration fee is complimentary for this workshop. Please note there is limited capacity so we ask that you kindly register only if you intend on attending live as we anticipate a waitlist will develop.
Additional Workshop Details
Who Should Attend
Everyone is welcome to attend the workshop! Whether you are clinical or non-clinical, anyone who works in the health care field and is interested in improving teamwork and communication, should attend.
This workshop is best suited for those who are tasked with providing teamwork training to staff virtually.
Who are they?
Registered nurses, advanced practice registered nurses, physicians, physician assistants, technicians, pharmacists, medical or dental residents/interns, pre-professional students and non-clinical professionals including those in academia, quality, administrative and patient safety.
Where do they come from?
Hospitals and health systems (including medial offices and clinics), pre-professional academic institutions, ambulatory care facilities, nursing homes, skilled nursing facilities, acute long-term care hospitals, governmental agencies, military treatment facilities, associations and non-profits.
Faculty
Chris Hund, MFA
Senior Director, AHA Center for Health Innovation
American Hospital Association
Alex Hannenberg, MD
Faculty, Safe Surgery Program
Ariadne Labs
Technical Requirements
In order to effectively participate in the workshop, attendees will need to complete the following:
Ensure desktop or laptop computer has a camera and audio capabilities (note: it is expected all cameras will be on during breakout groups)
Download the most recent version of Zoom to computer desktop
Join our online community platform, Mighty Network, and create a profile
Materials
No materials are required for this workshop. However, all the participant and facilitator training materials for Video-Triggered Teamwork Training are available on our Resources page.