TeamSTEPPS for Change Leaders and Champions (Virtual)
Our virtual TeamSTEPPS for Change Leaders and Champions course will cover the TeamSTEPPS framework and tools while guiding participants through the development of an actionable plan.
Does your organization want to improve your safety culture despite facing resource constraints and "initiative fatigue?" Do you want to support your teams with evidence-based teamwork tools without overloading them with more training? Have you implemented TeamSTEPPS but have hit a wall or experienced drift? Our virtual course TeamSTEPPS for Change Leaders and Champions will refresh participants on TeamSTEPPS tools and principles while placing a larger focus on how to effectively manage change, build team resilience and integrate teamwork practices into existing workflows and organizational initiatives. This virtual course is specifically designed with busy health care leaders in mind, combining weekly interactive workshops with highly flexible self-paced learning over a 7-week period. Special emphasis will be placed on project-based learning and faculty coaching to guide participants through the development of an actionable plan specific to their own organization's needs and opportunities.
Ready to become a Change Leader?
Register for this course or view other offerings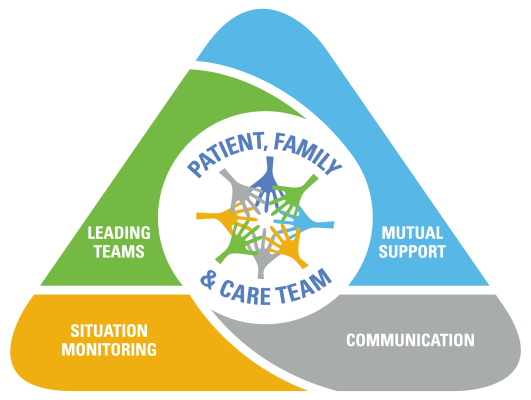 Attending our TeamSTEPPS for Change Leaders and Champions virtual course has great benefits:
Learn from your peers.

This course is taught by clinical and non-clinical colleagues who do this work every day and find value in it. You'll receive access to coaching support from expert faculty and a private online community platform so you can stay connected with peers long-term.

Leave with a plan.

You'll walk away with a suite of tools and skills, but also a realistic action plan that will allow for immediate implementation. The course is spaced out over several weeks to allow you to engage with your colleagues, gain buy-in from your leaders and implement small tests of change.

Improve value in health care.

Build the leadership skills needed to improve quality outcomes, staff satisfaction and patient experience.
Course Schedule and Overview
This course begins on October 6, 2022 and concludes on November 17, 2022.
The virtual course design is based on several guiding principles: 1) health care professionals need access to flexible learning options that work with busy schedules; 2) live online workshops should be focused on active learning – engaging directly with faculty and peers and learning how to apply tools and skills to a variety of situations; and 3) knowledge transfer is most effective when participants can immediately apply what they learn to their work.
Each week, for seven weeks, participants will be introduced to new TeamSTEPPS concepts through short self-paced interactive learning modules. Alongside these modules, participants will be guided and supported in project-based learning as they take steps to assess their organization's needs, engage with colleagues and build buy-in within their own organizations, and create an actionable implementation plan based on their learning and collaboration to enhance their organization's culture of safety. Finally, on Thursdays, participants and faculty will come together for a live workshop to review, apply, share and collaborate.
Detailed Course Schedule
View weekly details including topics and live session dates
This course is best suited for those with previous TeamSTEPPS exposure who will be actively championing TeamSTEPPS, whether through formal leadership roles or by leading through influence to create change.
The registration fee is $550 per person. This fee includes access to course materials, continuing education credits and a TeamSTEPPS for Change Leaders and Champions certificate. There are no requirements to attend this course although it is recommended for participants to enroll with 2-3 team members if feasible. For teams of 3 or more attending the same course, we offer a team discount of $75 off each person's registration. To get the team discount, please email TeamTraining@aha.org to receive instructions before registering. To pay by invoice, please complete the Invoice Request Form and email it to TeamTraining@aha.org to receive instructions before registering.
If you registered for this course but can no longer attend, you may send a substitute or request a refund. View our substitutions, cancellations and refunds policy to learn more.
Register Now
Course Faculty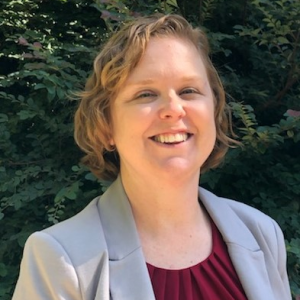 Erin Eckert, MPA
Education Coordinator
Duke Center for Healthcare Safety and Quality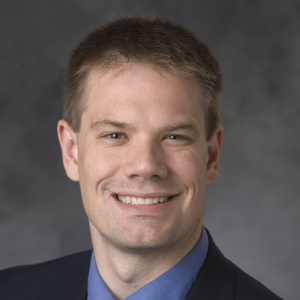 Kyle J. Rehder, MD, FCCM, FCCP
Medical Director, Duke Center for Healthcare Safety and Quality; Physician Quality Officer, Duke University Health System; Director, PCCM Fellowship, Duke Children's Hospital; Associate Professor of Pediatrics, Division of Pediatric Critical Care Medicine, Duke Children's Hospital
Additional Course Details
This course is best suited for those with previous TeamSTEPPS exposure who will be actively championing TeamSTEPPS, whether through formal leadership roles or by leading through influence to create change.

Everyone is welcome to attend the virtual course! Whether you are clinical or non-clinical, anyone who works in the health care field and is interested in improving teamwork and communication should attend. The course is taught by an interprofessional faculty team who will ensure that course examples and discussions are relevant and useful to participants from all backgrounds and levels of experience.

Who are they? Registered nurses, advanced practice registered nurses, physicians, physician assistants, technicians, pharmacists, medical or dental residents/interns, pre-professional students and non-clinical professionals including those in academia, quality, administrative and patient safety
Where do they come from? Hospitals and health systems (including medical offices and clinics), pre-professional academic institutions, ambulatory care facilities, nursing homes, skilled nursing facilities, acute long-term care hospitals, governmental agencies, military treatment facilities, associations and non-profits

The format for this course includes:

Self-paced learning which will introduce new topics and concepts through interactive learning modules
Live workshops where our faculty will review key concepts, facilitate opportunities to practice what you have learned and problem-solve with you and your peers
Project-based learning designed to help you focus on a challenge or change project and follow a stepwise process to develop an actionable implementation plan
Peer-to-peer learning through comment sections and live discussions with participants from around the country

This course will cover the following learning objectives:

Identify common communication and teamwork related challenges in health care
Learn the TeamSTEPPS tools and how they can help to overcome communication and teamwork related challenges
Practice the use of TeamSTEPPS tools and strategies in practical scenarios and exercises
Analyze approaches for change management to develop strategies for effectively implementing TeamSTEPPS tools in the health care setting
Construct an actionable implementation plan to introduce TeamSTEPPS tools and strategies

The amount of time to be dedicated to this course each week includes:

Approximately 1 – 2 hours for self-paced learning modules
One 90-minute live workshop session on Zoom, led by our faculty
Any time you choose to dedicate to working on your change project – as this process is completely self-paced, determined by personal goals and highly variable between participants, there will be no continuing education credit offered for these activities

In order to effectively participate in the course, attendees will need to join the AHA Team Training Mighty Network, our online community platform. Our Mighty Network is where participants will have access to all course materials and be able to connect with both course faculty and fellow learners. More details on how to use our Mighty Network will be provided after registration.

Participants will earn 16 credits by attending the course and completing all CE requirements. CE credit is provided by Duke University Health System Clinical Education & Professional Development. They are accredited by the American Nurses Credentialing Center (ANCC), the Accreditation Council for Pharmacy Education (ACPE) and the Accreditation Council for Continuing Medical Education (ACCME).