55th ASHE Annual Conference and Technical Exhibition
Event Format
In-Person Event
Date
Sun, Jul 15, 2018, 09:00 AM – Wed, Jul 18, 2018, 04:00 PM
Event Host
ASHE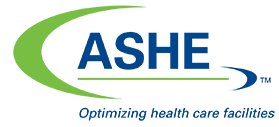 Contact Information
​ASHE Staff Office
312-422-3800​
Description
THE ASHE ANNUAL CONFERENCE AND TECHNICAL EXHIBITION
IS THE TRUSTED NATIONAL CONFERENCE AND TRADE SHOW FOR HEALTH CARE FACILITY MANAGEMENT AND ENGINEERING PROFESSIONALS.
In 2017, more than 4,000 professionals gathered on-site to get vital information on health care compliance, codes and standards updates, and emerging trends. The ASHE Annual Conference addresses best practices for efficiency, sustainability, emergency preparedness, and other pressing topics in the field.
Attend the 55th ASHE Annual Conference and Technical Exhibition to connect with colleagues in the field and prepare yourself for future trends and challenges in health care.