AHA Executive Forum: Advancing Affordable Health Care
Event Format
In-Person Event
Date
Mon, Dec 04, 2017 – Tue, Dec 05, 2017
Event Host
Health Forum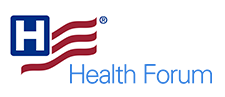 Description
The rising cost of health care for individuals, the field, business and government is one of the environmental forces significantly impacting the work of hospitals, health systems and health organizations. Finding ways to provide sustainable, affordable health care services is an AHA member strategic priority, and the focus of this day-and-a-half gathering of hospital and health system executives.
Through keynote presentations by AHA leadership, and panel discussions among health care thought leaders, learn about drivers influencing the cost of care. Using as a foundation the five commitments behind the AHA's Advancing Health in Americastrategic plan — access, value, partners, wellbeing and coordination — we will also explore various strategies your organization can use to make health care more affordable for your patients and community. An expert-led interactive workshop will help you synthesize your learnings.
American College of Healthcare Executives (ACHE) Qualified Education Credit will be provided for this program.