Auxiliary Fundraising 101
Date
Wed, Jun 13, 2018, 06:00 PM – Wed, Jun 13, 2018, 07:00 PM
Cost
Free for AHVRP members; $19.99 for non-members
Event Host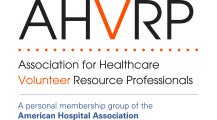 Description

This session will include detailed information on how to host successful fundraisers by utilizing your talented volunteers already on your team. Everyone wants to be part of something successful. Learn how to bring your volunteers to the table and allow them to be part of the planning process in creating great new fundraisers. You will learn about numerous 'tried and true' fundraising ideas that have proven successful. Discover new creative, fun, seasonal and calendar-specific gift shop promotions your customers will enjoy.
Learning Objectives:
How to plan a successful fundraiser
How to engage volunteers to support the fundraising process
How to involve the community in your fundraising efforts.

Speaker: Mary Plathe, Volunteer Services Manager, Orange City Area Health System, Orange City, IA