Brain Based Strategies to Improve Process Improvement Deployment and Health Care High Reliability
Date
Wed, Feb 14, 2018, 12:00 PM
–
Wed, Feb 14, 2018, 1:00 PM
Event Host
HRET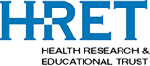 Description
In order to advance patient safety, organizations must identify, prevent and contain threats to patients but at the same time, anticipate that threats will emerge and have systems in place poised to rescue and recover once containment infrastructure fails. Join us on Wednesday, February 14 from 1:00 to 2:00 p.m. ET for a webinar titled, "Brain Based Strategies to Improve Process Improvement Deployment and Health Care High Reliability." This is the core value of Highly Reliable Organizations that health care must utilize to achieve as close to zero harm as is humanly possible. To this end, High Reliability Organizing must be embedded in operations and process improvement efforts. This webinar, presented by Oren Guttman, MD, MBA, CHSE, CPPS, High Reliability Officer at UT Southwestern, will demonstrate the latest best practice techniques in how to leverage our current understanding of human cognitive architecture to design more successful change paradigms for process improvement efforts in health care to achieve Higher Reliability.
Learning Objectives:
Demonstrate specific brain based strategies to engage participant in new initiatives (K1 Reactions).
Review how to leverage our current understanding of the human cognitive architecture to improve learning (K2 Learning).
Understand the psychobiology of social influence in human choice (K3 Behavioral Change).
Registration is open until Wednesday, February 14, 2018 1:00 PM (EST). There is no cost to participate.