Engaging Corporations and Community Groups to Enhance the Patient Experience
Date
Wed, Nov 06, 2019, 01:00 PM – Wed, Nov 06, 2019, 02:00 PM
Cost
Free for AHVRP members; $19.99 for non-members
Event Host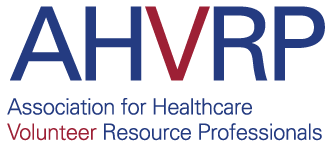 Contact Information
Todd Ross
(312) 422-3937
Description
As a pediatric hospital, we experience an overwhelming amount of requests for corporate and community groups to engage with the patients and families. Through collaborative efforts with the department of philanthropy and psychosocial services, we have developed meaningful group volunteer opportunities to positively impact patient and family experience. Identifiable tools and measurable outcomes through REDCap and technology programming will be shared.
Gain understanding and learn what it takes to make our organizational structure within the philanthropy department and how we have developed a strategic plan with measurable outcomes that ties to our hospital's overall strategic planning initiative
Develop four creative ideas on how to engage community and corporate partners in both onsite and offsite programming that will also help offset budget
View a formalized process on how these one-time groups apply to volunteer, track volunteer hours, and we as an organization measure the outcome of the group's impact through REDCap and technology.
The webinar runs from 1:00 p.m. Central Time to 2:00 p.m. Central Time on November 6, 2019 (start time is 2:00 p.m. ET, noon MT, and 11:00 a.m. PT).