Lessons Learned from 2017 MIPS Submissions
Date
Wed, May 16, 2018, 01:00 PM – Wed, May 16, 2018, 02:00 PM
Event Host
Health Forum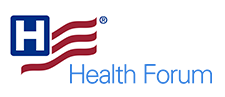 Contact Information
AHA Health Forum Webinars
3128952546
Description
Lessons Learned from 2017 MIPS Submissions
One Organization's Journey from Beginning to Submission

Wednesday, May 16, 2018
1 - 2 p.m. Eastern; noon - 1 p.m. Central; 10 - 11 a.m. Pacific

Quality reporting is complex and places a significant reporting burden on hospitals and providers. Improving performance on quality metrics and reporting accurate data to Centers for Medicare & Medicaid Services (CMS) is central to an organization's success. How did you do on your 2017 Merit-based Incentive Payment System (MIPS) submission to CMS?
Join us as we follow one organization's MIPS journey from implementation through submission. We will also reveal collective results from 2017 MIPS submissions. You'll see a sampling of 2017 MIPS submission data from real providers and review some of the common challenges found this year.
Don't miss this chance to see how your organization stacks up against others in the first year of MIPS.