Proven Best Practices for Reducing Hospital Staff Injuries
Date
Wed, Jun 06, 2018, 01:00 PM – Wed, Jun 06, 2018, 02:00 PM
Event Host
Health Forum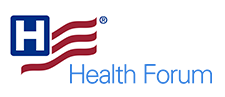 Contact Information
AHA Health Forum Webinars
3128952546
Description
Proven Best Practices for Reducing Hospital Staff Injuries
Case Studies from Best-In-Class Injury Prevention Programs

Wednesday, June 6, 2018
1 - 2 p.m. Eastern; noon - 1 p.m. Central; 10 - 11 a.m. Pacific

Protecting the safety of clinical and nonclinical staff is of paramount importance to all health care organizations. Yet understanding, developing and implementing best practices to minimize risk of worker injuries is not always well understood. This webinar will explore strategies and best practices that leading health care organizations have used on the road to developing best-in-class injury prevention programs. You'll learn how to employ a framework that supports measurable, sustainable hospital staff injury reduction at your health care facility.

The presenter will also share how leading health care organizations are achieving significant, rapid reductions in the most prevalent and costliest staff injury types — often with minimal investment. Finally, we'll provide a proven framework — encompassing data collection, root cause analysis, leadership engagement, training and communication — that organizations can employ to achieve their staff injury reduction goals.
Sponsored By