Thrift Shop: Turning to Population Health
Date
Wed, Aug 15, 2018, 06:00 PM – Wed, Aug 15, 2018, 07:00 PM
Cost
Free for AHVRP members; $19.99 for non-members
Event Host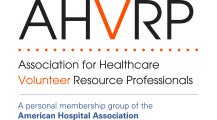 Description

The purpose of this session is to provide an opportunity for those who manage a hospital thrift shop to highlight some of the positive impacts the thrift shop can provide to both the health system and to the community as a whole. In the past five years, we have shifted the mindset of our thrift shop from "a thrift shop to support hospice" to a means to support the underserved in our entire community. Our customers received information on health services that are available in our community. We will also lead an interactive session for the participants to share what areas of opportunities they have within their own health system to provide support – informational and financial. We will encourage all the participants to create at least three opportunities they can promote for their thrift shop to "serve the community."
Learning Objectives:
Discuss community needs that have been identified and supported by the Thrift Shop
Review types of events that have been promoted to support the identified needs
Discuss among attendees opportunities to support the community while promoting the services of their health network.

Speaker: Beth Daddario, CAVS, Director Volunteers, Retail & Guest Services, Inspira Health Network, Vineland, NJ