Volunteer Partnership With Community College Nursing Program
Date
Wed, Mar 07, 2018, 07:00 PM – Wed, Mar 07, 2018, 08:00 PM
Cost
Free for AHVRP members; $19.99 for non-members
Event Host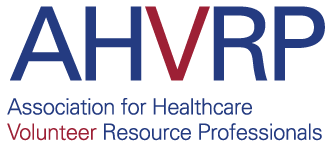 Description

In early 2014, CMC-Mercy, a 196 licensed bed hospital began experiencing a shortage of nurses and requests increased for volunteers. With successful engagement with the local community college, the nursing student volunteers fulfilled a volunteer role, which set them at the forefront with patients, families and staff. As of this date, 48% of the nursing student volunteers are current teammates of our hospital system.
Learning Objectives:
Learner will become more aware of new recruiting goals
By attending this presentation, the learner will be able to discuss long term outcomes of utilizing a nursing class program
Learner will be able to discuss alternate solutions to volunteer requests.

Speakers: Shelly Dul, Volunteer Coordinator, Carolinas Medical Center - Mercy, Charlotte, NC