Why & How to Recruit Millennials & Gen Z?
Date
Wed, May 23, 2018, 06:00 PM – Wed, May 23, 2018, 07:00 PM
Cost
Free for AHVRP members; $19.99 for non-members
Event Host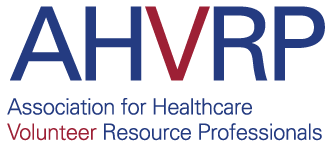 Description

Millennials have surpassed Baby Boomers as the nation's largest living generation, according to the U.S. Census Bureau. Millennials, whom we define as those ages 18-34 in 2016, now number 75.4 million, surpassing the 74.9 million Baby Boomers (ages 51-69). The purpose of this presentation is to openly discuss the importance of succession planning, how to effectively recruit a younger generation of volunteers...the average age of our volunteer population is 39! (YES! It can be done) and how to retain a generation that 60% of its 22-32 year old's have said to have changed jobs between one and four times in the last five years, according to State Street Global Advisors. It is all about WIIFM! This presentation is best for metro and urban market hospitals.
Learning Objectives:
Why the future of our volunteer programs rests in the hands of 18-34 year olds
How to effectively recruit the Millennial & Generation Z's
The importance of retaining Millennials and Gen. Z's to your volunteer programs and institutions.

Speakers: Ashley N. Clos, Director of Volunteers, Community and Government Relations, The Christ Hospital Health Network, Cincinnati, OH
Madison Kramer, Senior Volunteer Coordinator, The Christ Hospital Health Network, Cincinnati, OH