Senate appropriators hold hearing on opioid funding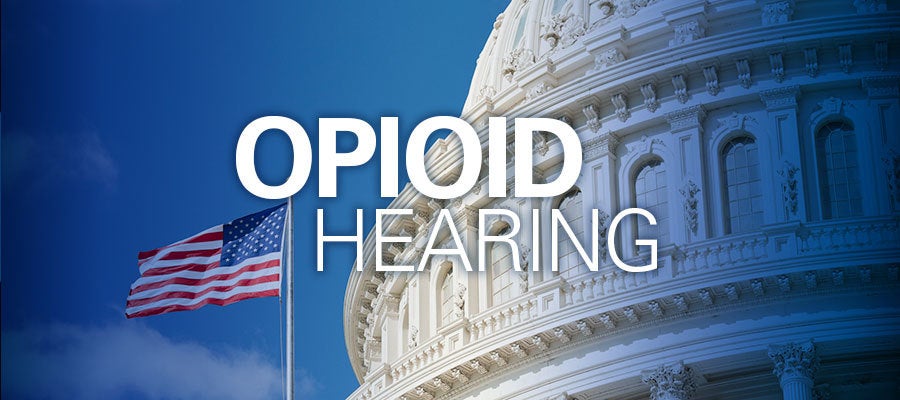 The Senate Appropriations Subcommittee on Labor, Health and Human Services, Education, and Related Agencies today held a hearing to review what programs and strategies are working to address the opioid epidemic and where to focus future funding. Witnesses reported how the federal funding has helped fight the opioid epidemic.

Congress last year passed bipartisan legislation to direct additional federal resources toward opioid prevention, education, coverage, treatment, workforce and law enforcement.

Ranking member Patty Murray, D-Wash., noted the important role Medicaid expansion has played in helping states expand access to treatment. "The evidence really shows, pretty clearly, that states that opted to expand Medicaid increased access to substance use disorder treatment for millions of families, and that expansion provided critical resources that made it possible for those states to implement innovative systems," said Murray.

The panel echoed the importance of federal dollars in helping to treat more patients.

"As a clinician in Alabama, before these federal funds, I had no place to refer people with addiction who were uninsured, so we would go back to those days where people just died," said Karen Cropsey, professor of psychiatry at the University of Alabama at Birmingham.

James Berry, D.O., director of addiction services in the department of behavioral medicine and psychiatry at West Virginia University, emphasized the need to invest in addiction training programs, workforce incentives and adequate reimbursement for treatment.

The committee also heard from Mark Stringer, director of the Missouri Department of Mental Health; Karen Cropsey, professor of psychiatry at University of Alabama at Birmingham; Charissa Fotinos, M.D., deputy chief medical officer at Washington State Health Care Authority; and Beth Tanzman, executive director at the Vermont Blueprint for Health.