Demystifying HROs with TeamSTEPPS®
Date
Thu, Oct 19, 2017, 05:00 PM – Thu, Oct 19, 2017, 06:00 PM
Event Host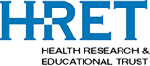 Description
Thinking about becoming a Highly Reliable Organization (HRO) is at the front of many in health care's minds these days. Becoming an HRO isn't just another initiative. Instead, it is a journey that needs to be supported by leadership and owned by all members of the organization. This takes time and a serious commitment to culture change. However taking the first steps to being an HRO doesn't have to be daunting or difficult if you support it with TeamSTEPPS®. In this webinar, the five principles of HROs will be discussed through the lens of the TeamSTEPPS. Each principle will be supported by specific TeamSTEPPS tools that you can use to begin your journey to high reliability. The webinar's presenters are Marcia Cooke, DNP, RN-BC, Assistant Professor, School of Nursing at Northern Illinois University and Chris Hund, MFA, Director of the new AHA Team Training Program.
Learning Objectives:
Detail the five principles of being a Highly Reliable Organization.
Connect TeamSTEPPS tools to HRO principles.
Describe how TeamSTEPPS in helpful in moving an organization to being highly reliable.
Key Resources