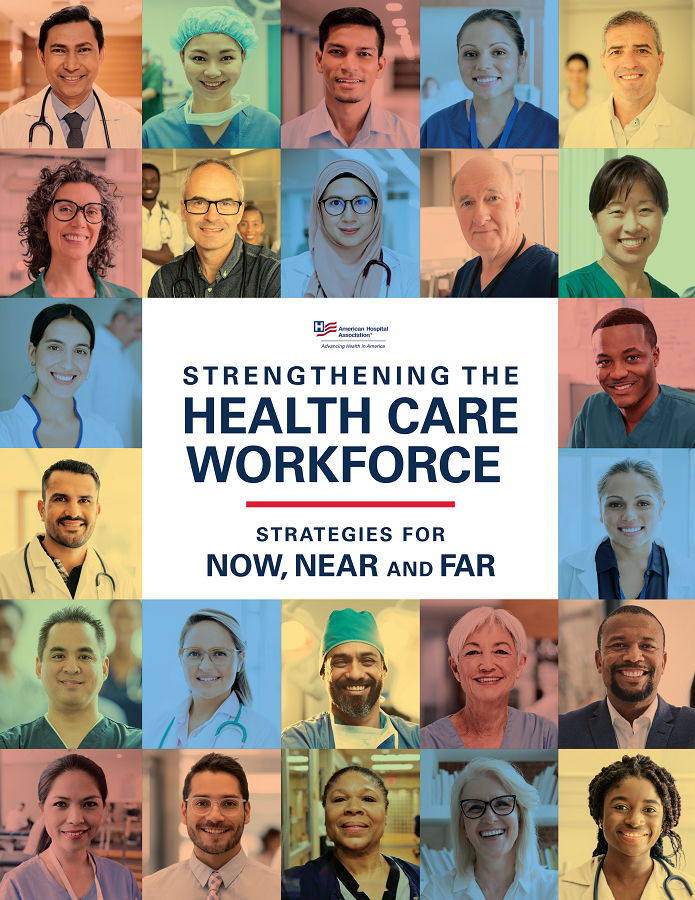 The core mission of hospitals and health care systems is caring for people. To fulfill that mission, hospitals and health systems need compassionate, skilled, trained, and dedicated professionals. Health care is a labor-intensive field, requiring 24-hour-per-day/seven-days-per-week staffing to achieve optimal quality outcomes. Investment in a qualified and engaged multi-disciplinary workforce is foundational. The health care workforce is our most precious resource. Hospitals and health systems are committed to supporting them today, preparing them for tomorrow and building a pathway for the future.
---
The Centers for Disease Control and Prevention (CDC) launched Project Firstline to address existing gaps in infection prevention and control (IPC) practices and ensure that all health care workers and allied health professionals nationwide have access to relevant IPC education.
View the Lessons Following the COVID-19 Pandemic white papers and more information about Project Firstline here.
---
The COVID-19 pandemic forever changed the health care workforce. As part of the AHA's #WeAreHealthCare campaign, this series of videos highlight the various roles within a hospital or health system as well as the commitment and passion of those health care workers who do them. Explore the Workforce Perspectives videos to hear their inspiring stories.
---

---
---
Workforce Library
 

Workforce Solutions: Recruitment and Retention Strategies in the Wake of the COVID-19 Pandemic | Examples of how organizations can bring in new talent using scholarship funds and education, as well as support current employees by providing organization-owned housing or funds to assist employees in purchasing a home near their place of work.

Video and summary | Achieving greater workforce resiliency featuring Dr. Heather Farley, chief wellness officer at Christiana Care Health System

Podcast series | Leadership Beyond the Pandemic; resiliency, redesigning workflow and more featuring nurse leaders from Yale New Haven Hospital, VCU Health, Chilton Medical Center part of Atlantic Health System, and Saint Barnabas Medical Center.

Solutions from the field PDF | featuring 10 hospital examples developed during the COVID-19 pandemic that support caregiver well-being.

Behavioral health podcast | a discussion between Dr. Rod Hochman, AHA Board Chair and Dr. Robert Trestman, chair for psychiatry and behavioral medicine at Carilion Clinic and professor at Virginia Tech/Carilion School of Medicine
---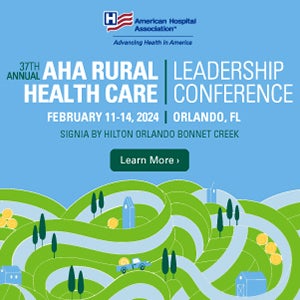 Upcoming Events
Tuesday, October 10, 2023 - 12:00
Sunday, February 11, 2024 - 12:00
Sunday, July 21, 2024 - 07:00