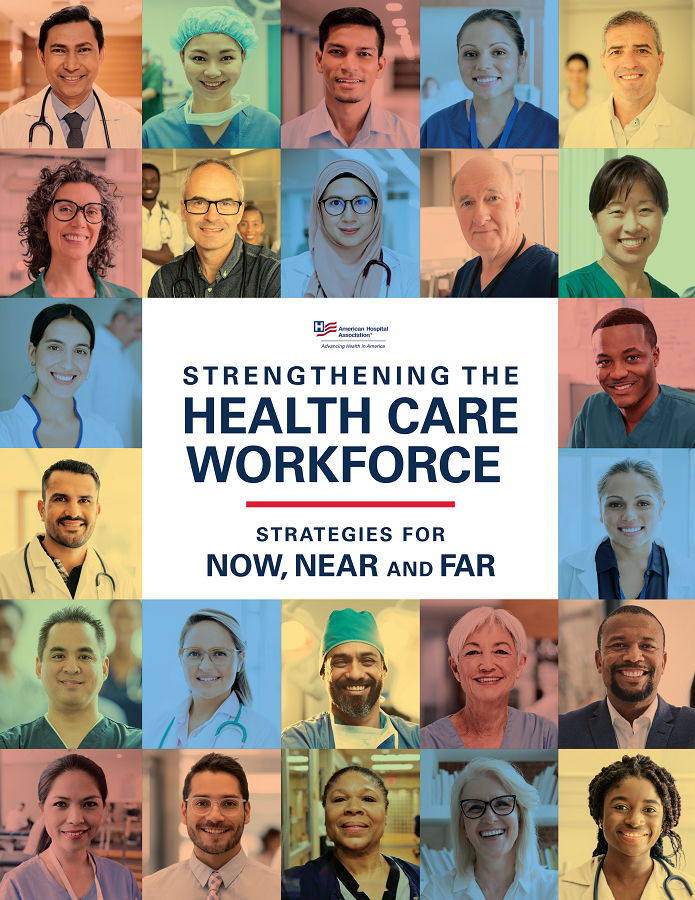 The health care workforce is our most precious resource. Hospitals and health systems are committed to supporting them today, preparing them for tomorrow and building a pathway for the future. This report, developed under the guidance of the AHA Board of Trustees' Task Force on Workforce and with input from many members of the AHA, will help hospitals navigate workforce challenges and opportunities, as well as highlight strategies and resources to assist on these pivotal efforts.
Strengthening the Health Care Workforce:
Strategies for Now, Near and Far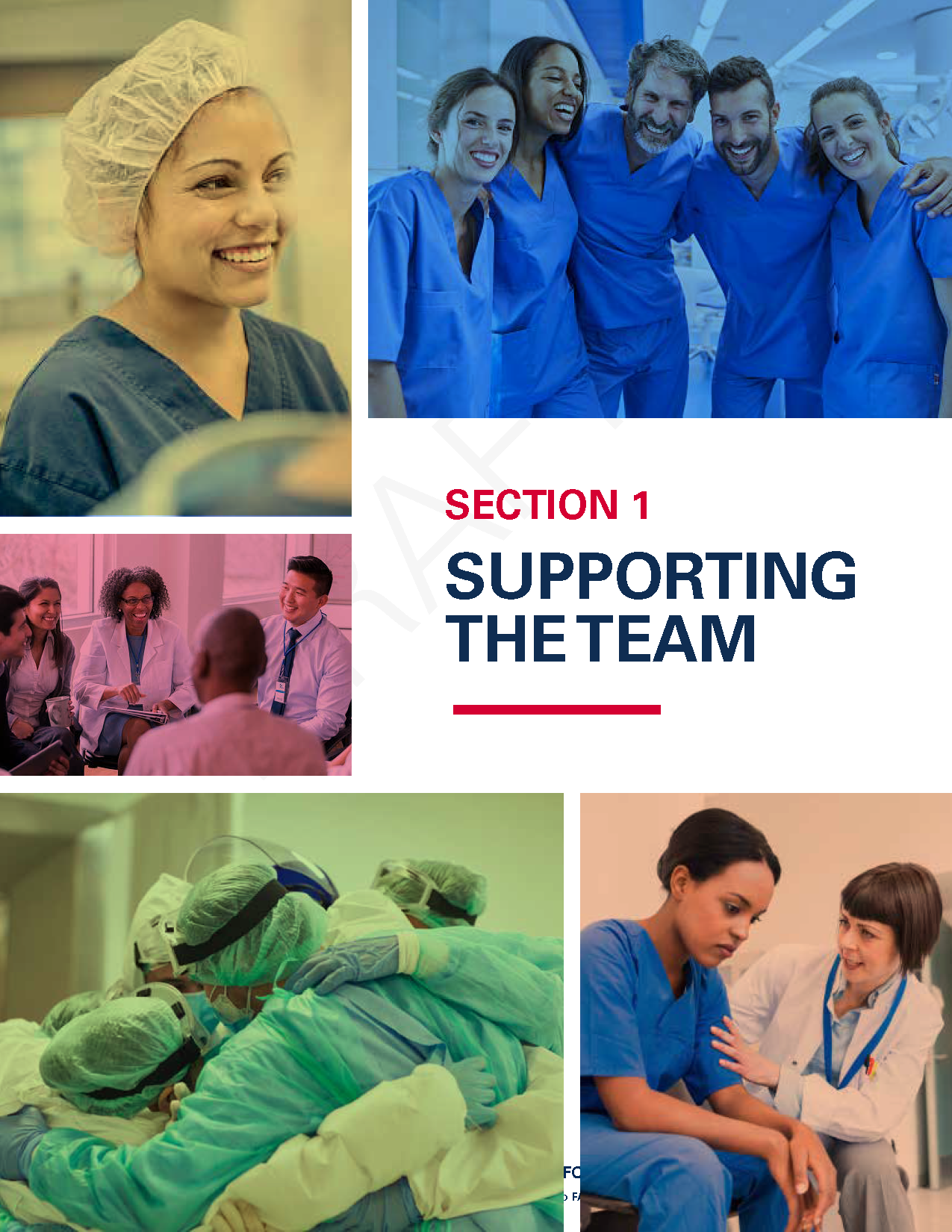 Section 1: Supporting the Team
Addressing Well-Being
Supporting Behavioral Health
Workplace Violence Prevention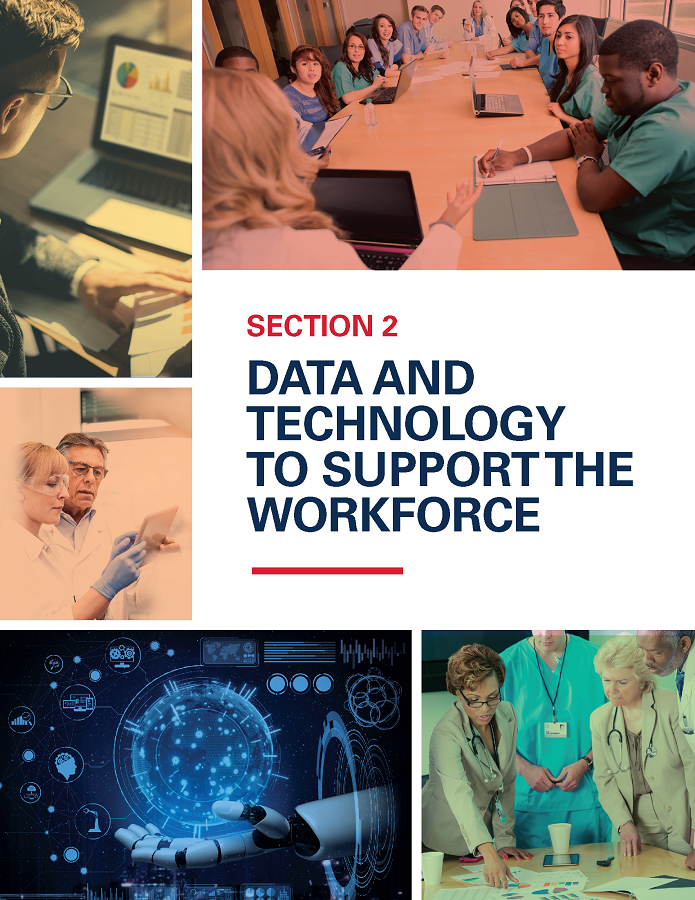 Data and Analytics
Technological Supports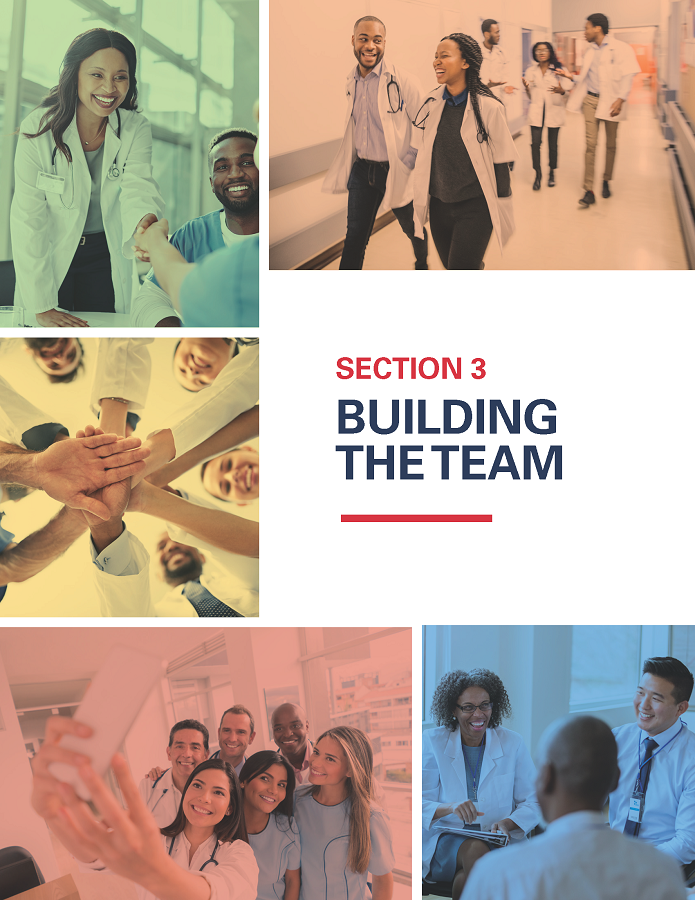 Now Available!
Recruitment and Retention Strategies
Diversity and Inclusion
Creative Staffing Models
---
Featured Resources
---
 

Workforce Solutions: Recruitment and Retention Strategies in the Wake of the COVID-19 Pandemic | Examples of how organizations can bring in new talent using scholarship funds and education, as well as support current employees by providing organization-owned housing or funds to assist employees in purchasing a home near their place of work.

Video and summary | Achieving greater workforce resiliency featuring Dr. Heather Farley, chief wellness officer at Christiana Care Health System

Podcast series | Leadership Beyond the Pandemic; resiliency, redesigning workflow and more featuring nurse leaders from Yale New Haven Hospital, VCU Health, Chilton Medical Center part of Atlantic Health System, and Saint Barnabas Medical Center.

Solutions from the field PDF | featuring 10 hospital examples developed during the COVID-19 pandemic that support caregiver well-being.

Behavioral health podcast | a discussion between Dr. Rod Hochman, AHA Board Chair and Dr. Robert Trestman, chair for psychiatry and behavioral medicine at Carilion Clinic and professor at Virginia Tech/Carilion School of Medicine
Upcoming Events
Wednesday, December 14, 2022 - 12:00
Wednesday, December 14, 2022 - 12:00
Sunday, February 19, 2023 - 12:00
Competencies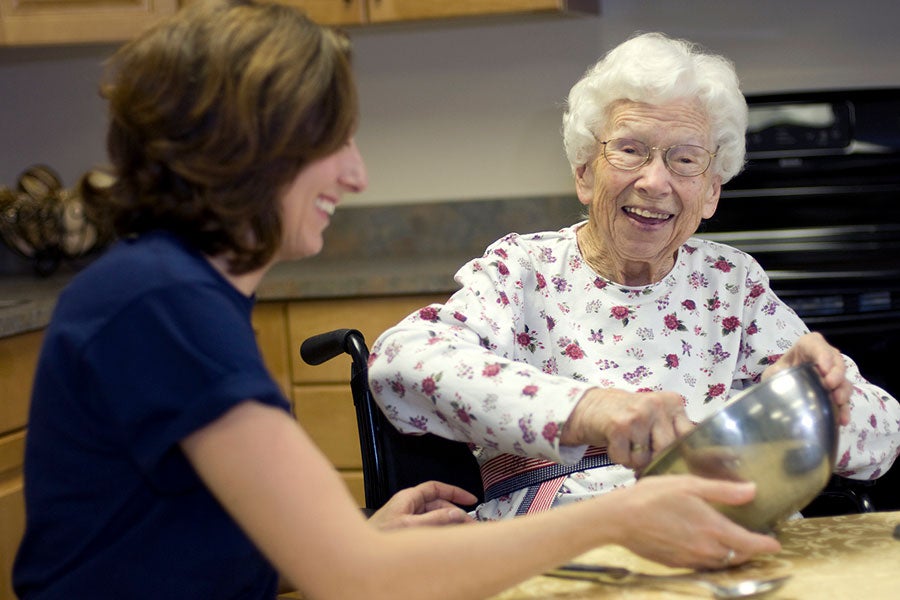 The core mission of hospitals and health care systems is caring for people. To fulfill that mission, hospitals and health systems need compassionate, skilled, trained, and dedicated professionals.
Health care is a labor-intensive field, requiring 24-hour-per-day/seven-days-per-week staffing to achieve optimal quality outcomes. Investment in a qualified and engaged multi-disciplinary workforce is foundational.
To advance workforce issues, the AHA has developed a Workforce Agenda focused on the following priorities: