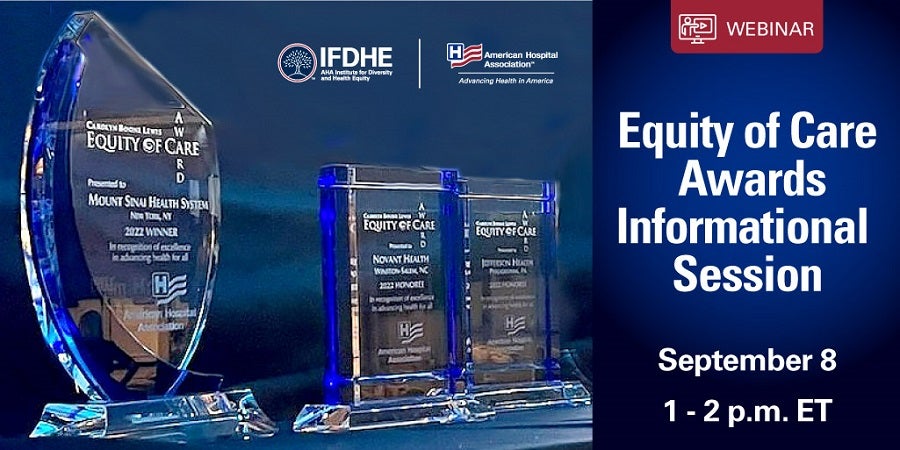 Equity of Care Awards Informational Session
Date
Thu, Sep 08, 2022, 12:00 PM – Thu, Sep 08, 2022, 01:00 PM
Event Host
Contact Information
Description
Informational Webinar: September 8, 2022 from 1-2 PM EST
Learn more about the Equity of Care Awards application process and best practices from past winners and honorees. Register for the webinar.
The award recognizes hospitals and health systems that are leveraging the core principals of the AHA's #123forEquity pledge to achieve a high level of success in advancing diversity, health equity and equitable health care through data, leadership, governance, cultural awareness and community partnerships. These efforts have benefits including improved patient experiences, outcomes of care, reduced per capita cost and improved workforce preparedness.
The application period for the 2022 Carolyn Boone Lewis Equity of Care Award is now closed. Please check the Equity of Care Awards application page for future details to apply for the 2023 Equity of Care Award.
For more information about the Equity of Care Awards, please email equityofcare@aha.org.
---
Carolyn Boone Lewis Equity of Care Award
Mount Sinai Health System
Sponsored By