A Framework for Disruptive Innovation
Date
Wed, Jan 16, 2019, 01:00 PM – Wed, Jan 16, 2019, 02:00 PM
Event Host
Health Forum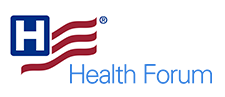 Contact Information
AHA Webinars
3128952546
Description
A Framework for Disruptive Innovation
Emerging Trends, Major Players and Implications for Hospitals and Health Systems
Wednesday, Jan. 16, 2019
1 - 2 p.m. Eastern; noon - 1 p.m. Central; 10 - 11 a.m. Pacific


In 2018, some of the nation's most innovative companies launched initiatives large and small to disrupt health care's status quo. The aim: to deliver health care in better, cheaper and more efficient ways in locations that are easier to access and more desirable for consumers to use.
To make sense of the various types of disruption occurring within the health care ecosystem and the forces driving this disruption, The AHA Center for Health Innovation and Manatt have developed the Hospital and Health System Disruptor Framework.
This webinar will explore this framework, including three key forces disrupting traditional hospital and health system business models and the various types of disruptors that have capitalized on these market forces. We'll also discuss implications for hospitals and health systems and outline actions hospitals and health systems can take to turn disruption-related challenges into opportunities to serve the health needs of their communities.

By the end of the program, attendees will be able to:
Identify three market forces driving the disruption of legacy hospital and health system business models.

Describe the motivators for new market entrants and vertical integrators and the various opportunities they seek to capitalize on.

Classify disruptors into six archetypes and identify a major player that fits that archetype within the current health care ecosystem.

List 12 cultural attributes of hospitals and health systems that are best poised to respond to disruption — or disrupt themselves.

Speakers:

Lindsey Dunn Burgstahler
Vice President, Programming & Intelligence
AHA Center for Health Innovation
American Hospital Association

Jared Augenstein
Senior Manager
Manatt Health

Benjamin Chu, MD
Managing Director
Manatt Health