The Importance of Critical Thinking Skills at a Time of Exponential Growth of Medical Knowledge
Date
Tue, Sep 11, 2018, 01:00 PM – Tue, Sep 11, 2018, 02:00 PM
Event Host
Health Forum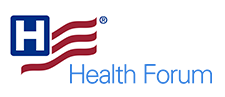 Contact Information
AHA Health Forum Webinars
3128952546
Description
The Importance of Critical Thinking Skills at a Time of Exponential Growth of Medical Knowledge
Using Web-Based Tools to Solve Tomorrow's Problems

Tuesday, Sept. 11, 2018
2 – 3 p.m. Eastern; 1 – 2 p.m. Central; 11 - noon Pacific

It is estimated that medical knowledge will double every 73 days in 2020. 1 The use of critical thinking and analytical skills to support clinical decision making is becoming more crucial than ever, especially for your residents.
In this webinar, hear from a panel of experienced physicians on the current state of resident education and the methodology used for developing residents into skilled practitioners. Insights will be shared on their approach of leveraging trusted web-based tools to succeed in the face of rapid changes in medical knowledge.
1Am Clin Climatol Assoc; v,122; 2011; PMC3116346; Trans Am Clin Climatol Assoc. 2011; 122; 48-58
Sponsored By