Innovation Leadership Challenge: Collaborating to Improve Hospital Flow, Save Lives and Reduce Costs
Event Format
In-Person Event
Date
Wed, Jul 25, 2018 – Wed, Jul 25, 2018
Event Host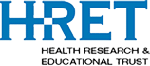 Contact Information
Justin Snow
Description
Date: July 25, 2018
Time: 8:00- 5:00 p.m. PT
Be a designer, strategist and creator in improving your hospital's flow during this AHA Summit pre-conference. Together with expert faculty you will use human centered design approaches to explore these topics:
· Full Capacity Protocol
· Elective Admissions
· Early and Weekend Discharges
Registration fee: $375. A $100 discount is available to participants who register for both the Innovation Leadership Challenge and the Leadership Summit. If you would like to add this pre-Summit event to your registration, please click here to access the Attendee Service Center. Once in the Attendee Service Center (use the username and password provided in the email) and click on "Registration Update." Co-sponsored by the Health Research & Educational Trust and the American College of Emergency Physicians.
Click here to learn more and register.