Lunch & Learn Series: How to Optimize Energy Costs, Reliability and Sustainability in Central Plants
Date
Thu, Sep 30, 2021, 12:00 PM – Thu, Sep 30, 2021, 01:00 PM
Event Host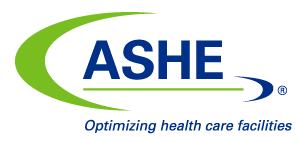 Description
Your central utility plant is likely the biggest contributor to occupant comfort, biggest supplier of mission critical services and biggest consumer of energy. Next-generation software ensures your CUP earns its keep through improved reliability, reduced cost and advancing your sustainability goals. Learn how you can save energy where you use it the most by transforming your building technology.
Learning objectives:
Learn about plant optimization and the variety of approaches used for minimizing costs. Understand the steps towards an optimized plant. Hear a few use cases of recent Johnson Controls plant optimization projects.

Please Note: This is a Lunch & Learn program and is not eligible for CEUs.
DISCLAIMER: The views expressed by presenters in this program should not be construed as directly representing the views of the American Society for Health Care Engineering (ASHE). ASHE does not endorse any products or services promoted in this program. By registering, you agree ASHE can share your contact information with the webinar sponsor.