Ten Background Check Trends for 2019 and Beyond
Date
Thu, May 16, 2019, 01:00 PM – Thu, May 16, 2019, 02:00 PM
Event Host
Health Forum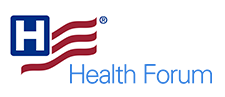 Contact Information
AHA Health Forum Webinars
3128952546
Description
Ten Background Check Trends for 2019 and Beyond

Thursday, May 16, 2019
1 - 2 p.m. Eastern; noon - 1 p.m. Central; 10 - 11 a.m. Pacific
In today's challenging regulatory landscape it's more important than ever to conduct compliant background checks. This webinar will review and discuss ten common challenges health care organizations might encounter when conducting background checks.
FCRA Lawsuits

Data Breach/Data Security

Hiring of Ex-Offenders with Criminal Records

Salary History Questions (Prohibitions)

Social Media (Limitations)

Form I-9 Audits

Sound Background Check Policies

Drug Testing – Medical Marijuana and More Screening Panels

"Ban the Box" – Understanding the Complexity

Local Rules – Unscrambling the Complexity
As a takeaway, attendees will gain an up-to-date understanding of the pressing and emerging issues with background checks.
Program Learning Objectives
An awareness of the top current issues with background checks.

An understanding of sound, reasonable best practices to assist in addressing these issues.

A deeper understanding of trends that affect all health care employers, and the ability to ask questions about industry practices and smart solutions.
Speaker:
N. Alexander Erlam
General Counsel
Certiphi Screening, Inc.
This webinar is not intended as legal advice from AHA and hospitals should consult with their own counsel for their individual organization's needs.
Sponsored By