The Threats and Opportunities in Hospital Specialty Pharmacy
Date
Wed, Dec 04, 2019, 01:00 PM – Wed, Dec 04, 2019, 02:00 PM
Event Host
Health Forum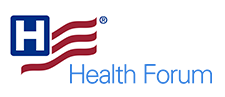 Contact Information
Kristin Oliver
312-895-2546
Description
The Threats and Opportunities in Hospital Specialty Pharmacy
Addressing risks and understanding the benefits

Wednesday, Dec. 04, 2019
1 - 2 p.m. Eastern; noon - 1 p.m. Central; 10 - 11 a.m. Pacific
In the era of value-based care, health systems and hospitals face a host of unique challenges, including reducing the cost of care, improving clinical quality and increasing patient satisfaction. Providing well-managed specialty pharmacy services to patients who need those medications provides health care organizations with a unique set of benefits, including the increased access and improved care for patients requiring them. However, specialty pharmacy is challenging because of the high cost of specialty medications, complex compliance and administrative issues, and limited access to specialty drugs.
Whether your hospital has an established specialty pharmacy or is in need of one that it can own and operate, it's important to understand how to access limited-distribution drugs and manage the complex administrative and accreditation challenges that come with specialty pharmacy. The result: higher clinical quality, greater efficiency and stronger cost controls.

ATTENDEES WILL LEARN:
The risks, challenges and opportunity in the complex specialty pharmacy ecosystem for hospitals and health systems.

How to address payor and pharma access issues; use technology to support specialty pharmacy patient management, clinical programs and 340B care coordination; and improve overall clinical value.

Best practices for building/enhancing a hospital-owned specialty pharmacy.
Speakers:

Michael Heinrichs, Pharm.D., MBA
Senior Vice President
Comprehensive Pharmacy Services

Keith Cook
President of CPS Specialty and Ambulatory Services
Comprehensive Pharmacy Services