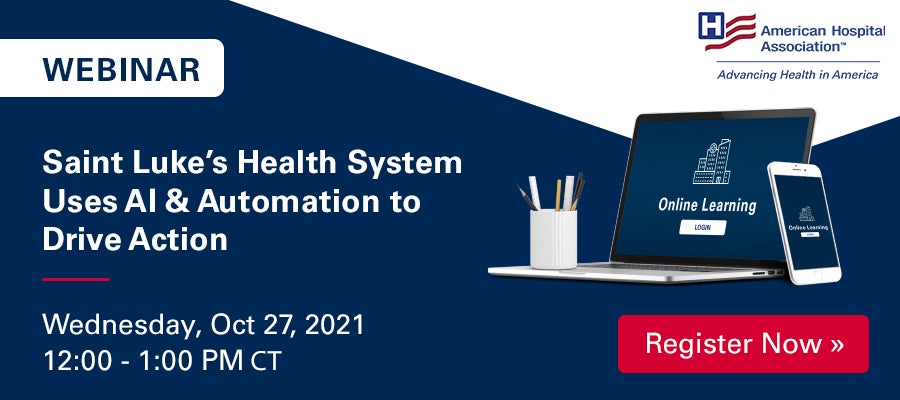 Using AI & Automation to Drive Action: From Command Centers to the Front Line
Date
Wed, Oct 27, 2021, 12:00 PM – Wed, Oct 27, 2021, 01:00 PM
Event Host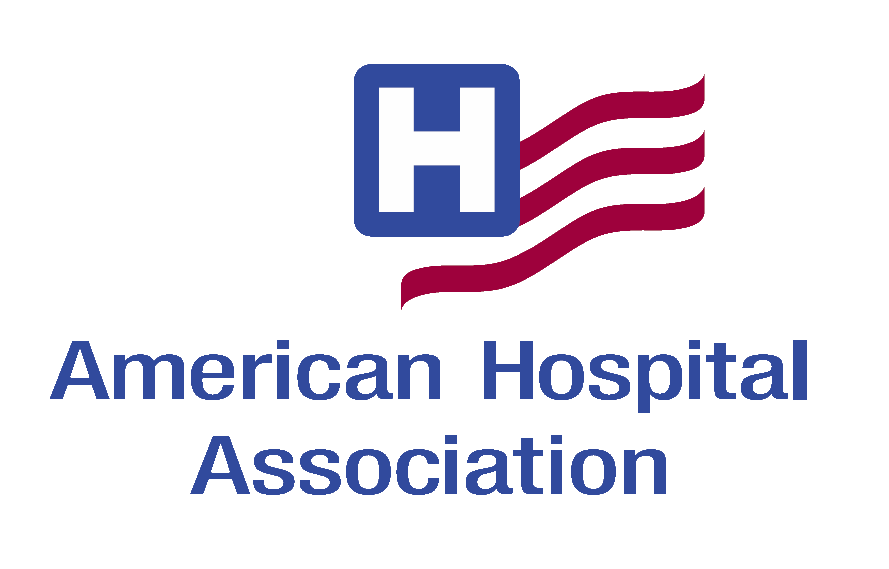 Contact Information
Kristin Oliver
1-312-895-2546
Open To
Members and Non-members
Description
On-demand Webinar
How Saint Luke's Health System Extended their EHR with New Predictive Capabilities
As health systems face pressure to integrate health care delivery and drive operational efficiency system-wide, many leaders are pursuing command center strategies. But too often these projects are unsuccessful due to EHR limitations and a high reliance on manual efforts.
In this webinar, discover how Saint Luke's Health System has taken a new, cutting-edge approach using AI to automatically predict issues and orchestrate resolution — from the command center to the front line. By augmenting their EHR with new predictive capabilities, Saint Luke's has streamlined care progression processes, improved load-balancing of capacity, and optimized post-acute placement across the system. As a result, they have eliminated thousands of excess hospital stay days and created a significant amount of new bed capacity.
You Will Learn How to:
Complement your EHR with AI, machine learning and behavioral science
Decrease excess days by 50-90% using real-time automation
Reduce manual burden and support your front-line teams
Hardwire and connect care processes at the patient, facility, and system level
Optimize throughput across your system
Speakers:
Deborah Gash
SVP Chief Digital Officer
Saint Luke's Health System
Kansas City, Mo.
Anthony Fangman, MD, MBA
Division Chair, Hospital Medicine
Saint Luke's Health System
Kansas City, Mo.
Mudit Garg
Co-founder & CEO
Qventus
Mountain View, Calif.
Sponsored By