CMS Finalizes '25% Rule' Withdrawal in LTCH PPS Rule for FY 2019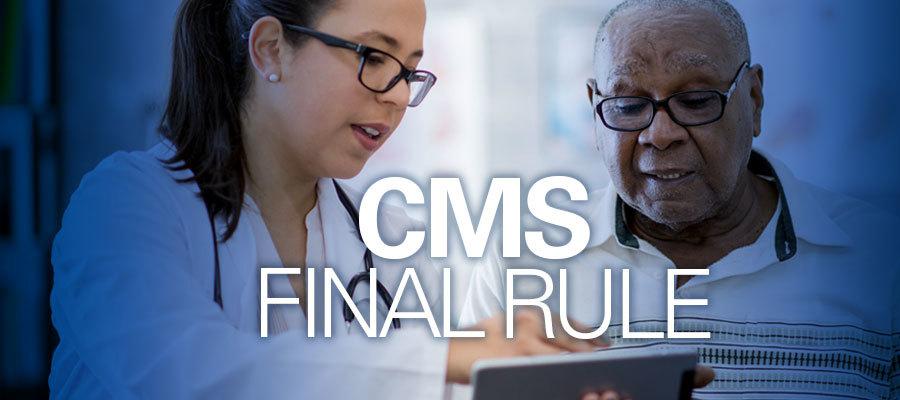 The Centers for Medicare & Medicaid Services late today issued its long-term care hospital prospective payment system final rule for fiscal year 2019. Under the final rule, relative to FY 2018 rates, standard LTCH PPS rates will increase by a net of 1.0% ($35 million), while payment rates for site-neutral cases will increase by a net of 0.4% ($4 million).
The rule also eliminates the LTCH 25% Rule – a change long advocated for by the AHA – in recognition of the growing impact of the LTCH site-neutral payment policy, which has, at least in part, addressed the agency's concerns that originally led to 25% Rule implementation. In order to implement this change in a budget-neutral fashion, as proposed, CMS is pairing this change with a one-time, permanent adjustment to the standard payment rate for LTCHs – a 0.9% cut. This offset will affect cases paid a standard rate or, for site-neutral cases, the standard rate portion of their blended payment.
"We commend CMS for revoking the long-term care hospital 25% Rule, a change long advocated for by the AHA, but remain opposed to reductions in payments to offset that change," AHA Executive Vice President Tom Nickels said.
In addition, inpatient PPS-excluded satellite providers will be exempt from separateness and control criteria effective Oct. 1, 2018 and inpatient PPS-excluded hospitals will be allowed to operate inpatient rehabilitation and inpatient psychiatric units, starting with cost reporting periods that begin on or after Oct. 1, 2019. In line with its Meaningful Measures initiative, CMS also finalized its proposal to remove three measures from the LTCH Quality Reporting Program. LTCHs no longer will have to report data for the NHSN MRSA, Ventilator-Associated Event or seasonal vaccination measures as of Oct. 1 of this year. The rule will be published in the Aug. 17 Federal Register and take effect Oct. 1, with selected provisions implemented at a later date.