HHS issues proposed rules on interoperability, information blocking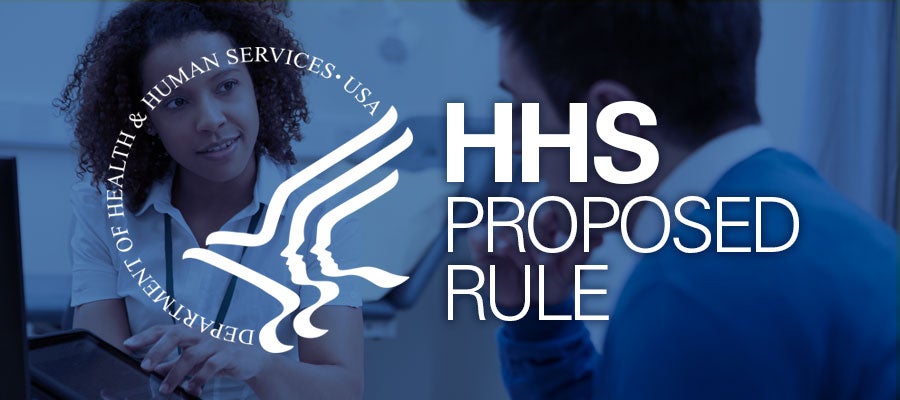 The Department of Health and Human Services' Office of the National Coordinator for Health Information Technology and Centers for Medicare & Medicaid Services today proposed new rules to promote electronic health information exchange.

The ONC rule would implement the information blocking provisions of the 21st Century Cures Act by outlining seven proposed exceptions to the definition of information blocking under the law. The rule also would update the 2015 Edition certification criteria for health information systems to ensure that certified health IT systems can send and receive electronic health information in a structured format; make that electronic health information available through application programming interfaces; and export a patient's electronic health information to a location designated by the patient. For more on the ONC proposed rule, see the media advisory and factsheets.

The CMS rule would require Medicare Advantage organizations, state Medicaid and Children's Health Insurance Program fee-for-service programs, Medicaid managed care plans, CHIP managed care entities, and qualified health plan issuers in the federally facilitated exchanges to implement the same API standards as the ONC rule by 2020.

Among other provisions, the CMS rule would require Medicare-participating acute-care hospitals, long-term care hospitals, inpatient rehabilitation facilities, psychiatric hospitals, children's hospitals, cancer hospitals, and critical access hospitals to send electronic notifications to receiving providers when an inpatient is admitted, discharged or transferred, including the name of the sending hospital, the patient's basic personal or demographic information, and where allowed by law the diagnosis. CMS also proposes to publicly report the names of clinicians and hospitals who submit a "no" response to certain attestation statements related to preventing information blocking, and providers who have not included digital contact information in the National Plan and Provider Enumeration System.

Seven national hospital associations, including the AHA, last month urged public and private stakeholders to unite behind a six-point agenda to ensure the nation can fully achieve the secure exchange of patient health information to support optimal individual health, health care and value.