HHS declares public health emergencies in three states for Hurricane Dorian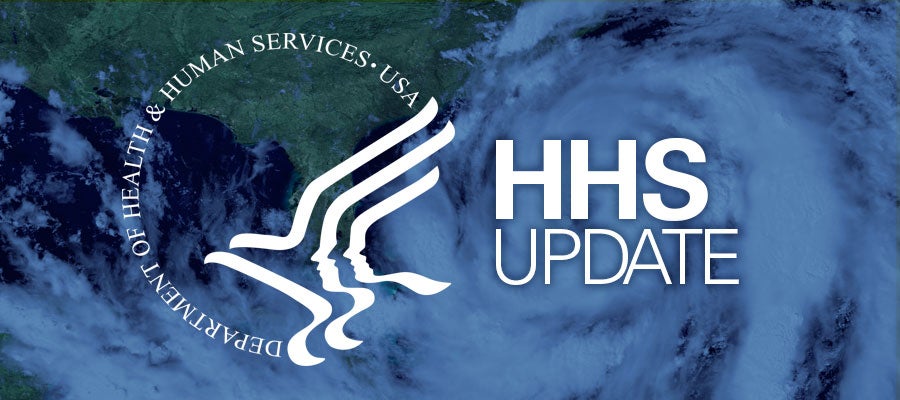 The Department of Health and Human Services has declared public health emergencies in Florida, Georgia and South Carolina as Hurricane Dorian continues to move closer to the Southeast coast. The HHS declaration gives Centers for Medicare & Medicaid Services beneficiaries, health care providers and suppliers greater flexibility in meeting emergency health needs in disasters.

"Hurricane Dorian remains an extremely dangerous storm and continues to pose a significant threat to health and safety," HHS Secretary Alex Azar said. "With these declarations and waivers, we will help ensure that our fellow Americans who rely on Medicare and Medicaid have continuous access to the care they need during and after this storm."

Among other actions, HHS and its agencies have staged 200 personnel from the National Disaster Medical System and an Incident Management Team along with approximately 100 tons of medical equipment and supplies for these teams to use; are collaborating with state health authorities to provide data that the health departments can use to assist Medicare beneficiaries who rely on electrically powered medical equipment, such as oxygen concentrators or wheelchairs, and home health services; and have activated the Kidney Community Emergency Response Program to monitor dialysis access and needs of facilities.CMS this afternoon announced a number of specific actions the agency is taking to help Georgia and South Carolina. Last week, the agency took these actions to support Florida.