President signs continuing resolution funding government through Dec. 11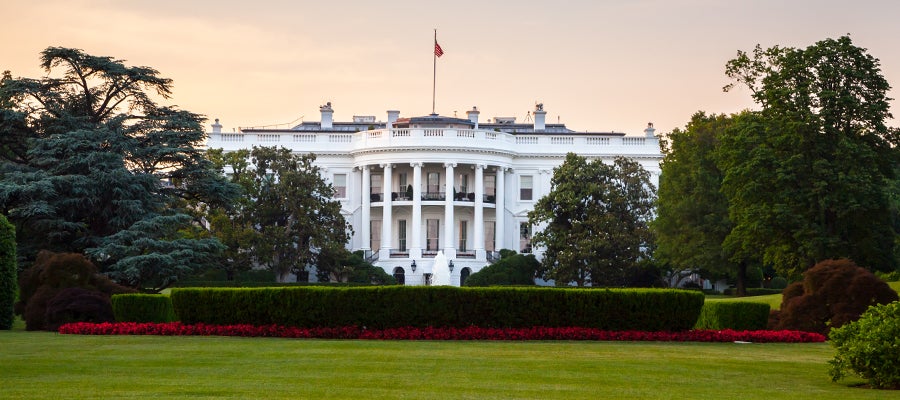 President Trump early this morning signed into law a continuing resolution that generally extends current federal funding levels for health care and other programs through Dec. 11, preventing a government shutdown as fiscal year 2020 funding expired.
The measure, which cleared the Senate last night in an 84-10 vote, also makes changes to the interest rate and terms for Medicare accelerated and advance payment programs, extends through Dec. 11 a number of policies and programs set to expire on Nov. 30, and delays the start of $4 billion in fiscal year 2021 Medicaid disproportionate share hospital cuts.
"The AHA commends Congress for passing the Continuing Resolution, which includes two important provisions for America's hospitals and health systems and the patients they serve: relief on Medicare accelerated and advanced payments and a delay of Medicaid Disproportionate Share Hospital (DSH) payment cut, said AHA President and CEO Rick Pollack in a statement. "Medicare accelerated and advanced payments have been a lifeline to many hospitals and health systems in the fight against this historic pandemic, allowing them to continue to deliver the care that their patients and communities depend on.
"We thank Administrator Verma and CMS for their initial responsiveness to hospital concerns in helping to put these payment programs in place. In addition, we appreciate the responsible manner in which they managed the recoupment process by calibrating it with the impending congressional action. Their approach avoided potential confusion and significant administrative burden at a time when hospitals are focused on the pandemic. We will continue to work with Congress and the Administration to find a permanent solution, including loan forgiveness of these payments.

"We will also continue to advocate for extending the delay of Medicaid DSH cuts for the entirety of Fiscal Year 2021, which will benefit patients cared for by hospitals that serve a high number of Medicaid and uninsured patients."