AHA comments on proposed standards for health plans in 2023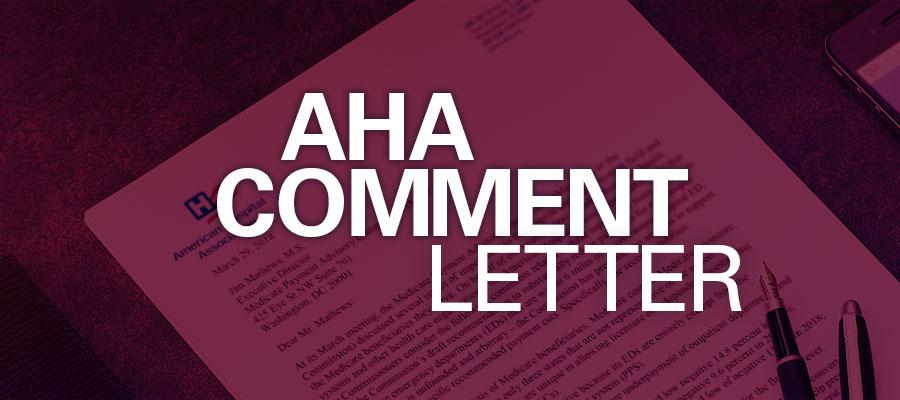 The AHA yesterday voiced support for many of the policies proposed in the Centers for Medicare & Medicaid Services' Notice of Benefit and Payment Parameters for 2023, including clarifications to the Medical Loss Ratio calculations, reestablishment of standardized health plan option requirements, changes to the essential health benefit nondiscrimination policy, and new requirements and standards of conduct for agents, brokers and web-brokers.
"In particular, we commend CMS on the proposed updates to the network adequacy standards, which are critical to ensuring that patients have access to the care they need," AHA wrote. "We also strongly support CMS' attention to advancing health equity throughout the proposed polices."
Read the detailed comments here.