Accelerating Health Equity Conference: Day 1 highlights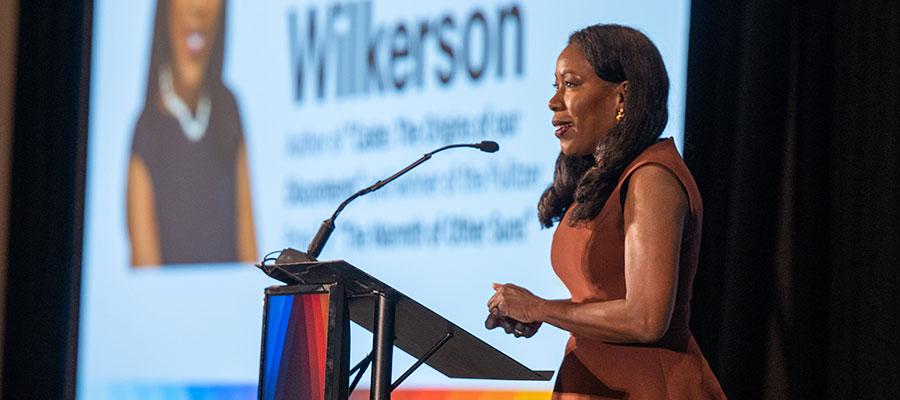 AHA's 2023 Accelerating Health Equity Conference began today in Minneapolis, convening more than 800 stakeholders working at the intersection of health care and equity. Pulitzer Prize winner and National Humanities Medal recipient Isabel Wilkerson headlined the first day of sessions as the opening keynote speaker. Wilkerson, the author of "Caste: The Origins of our Discontents" and "The Warmth of Other Suns," thanked hospitals and health care workers for their efforts working through the COVID-19 pandemic, and called for the need to address inequities in black maternal and child care. "It is astonishing that we lead the world in maternal and child deaths," she said. "It is because of woeful inequities facing black women and infants. This is a national emergency."
Other notable sessions from the day included:

• A discussion on advancing workplace diversity, equity and inclusion in health care, moderated by Joy A. Lewis, AHA senior vice president for health equity strategies and executive director of IFDHE. The conversation included leaders from Atrium Health Navicent, the National Association of Health Services Executives, CHRISTUS Health and the Association of University Programs in Health Administration.
• A session about the need for equity in community-based care settings to improve outcomes included tactics used by leaders from the National Association of Community Health Centers, the Family Medicine Practice of Karen L. Smith, M.D., and M Health Fairview.