Hospitals Take on New Role to Help Their Communities; Treating the Babies of Illinois' Opioid Crisis; and Women Reshaping Health IT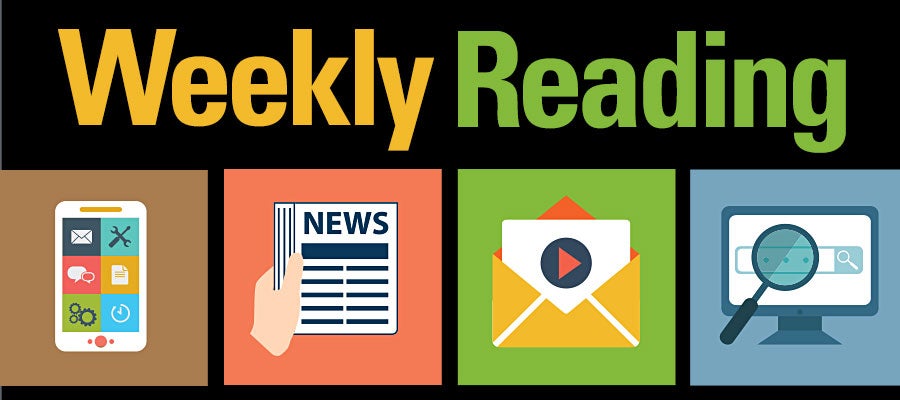 Hospitals Take on New Role to Help Their Communities
More health care organizations are helping to improve the wellbeing of residents by hiring and buying in their communities, reports Kate King in the Wall Street Journal. "Until we begin to address social determinants, those things outside of a clinical setting that literally are proven to have the greatest impact on a person's life expectancy and health outcomes, then nothing else happens," said Michellene Davis, executive vice president and chief corporate affairs offices of RWJBarnabas Health, one of the largest health systems in New Jersey.
Treating the Babies of Illinois' Opioid Crisis
Crain's Chicago Business reports on how the number of babies born with withdrawal symptoms is skyrocketing across the country as opioid use grips their parents, and a severe drought of treatment options in Illinois for pregnant women in the throes of addiction suggests there's no resolution in sight. "The burden to treat these babies is enormous—on the hospitals that care for them, on the state Medicaid program that largely incurs the cost, and on the generation of children who face little-understood long-term consequences," writes Kristen Schorsch.
Women Are Reshaping Health IT
FierceHealthcare profiles eight influential women who are helping to transform health information technology. Among other leaders, the publication highlights Deanna Wise, executive vice president and chief information officer at Dignity Health; Sarah Sossong, senior director of telehealth at Massachusetts General Hospital; and Theresa Meadows, senior vice president and chief information officer of Cook Children's Healthcare System.