AHE EXCHANGE Conference & Solution Center tackles the health care revolution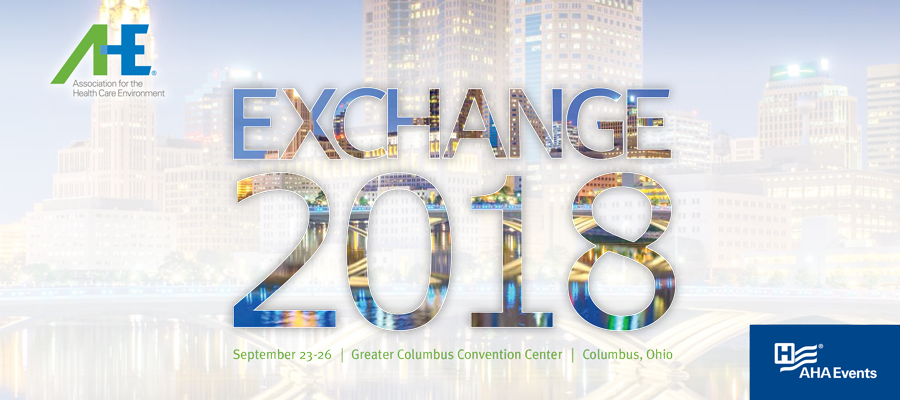 Hospital and health system leaders are preparing for rapid transformation. This fall, more than 500 health care professionals with a stake in the environment of care will gather to address these changes in Columbus, Ohio from Sept. 23-26 for the annual EXCHANGE Conference & Solution Center – a program of AHA's Association for the Health Care Environment.
Environmental services leaders, support services professionals, facility managers, infection preventionists, content experts, academics, regulatory agencies and field leaders come together for unparalleled training offerings, networking and collaboration opportunities, and value-added education sessions. Registration is open at ahe.org/conference.
Environmental hygiene, infection prevention, productivity, workforce, compliance, emergency preparedness, new technologies and supply chain are recurring and vital conference topics, but the critical focus for this year's conference is strategic leadership.
The Conference-within-a-Conference, an innovative half-day program focusing on today's health care disruptors and included as part of the 2018 program, will provide the essential tools necessary for professionals to anticipate and respond to the needs of their organizations and become the strategic leaders required during these times of rapid transformation. Ken Kaufman, of Kaufman Hall & Associates, LLC, will discuss how the traditional health care model is being challenged, and how to remain relevant in this far more demanding environment.
In the spirit of collaborative leadership, attendees are encouraged to utilize the group discount rate, which allows every third registrant from an organization, facility, or system to attend the conference at a deep discount, and to invite their non-environmental services colleagues to attend the Conference-within-a-Conference on Sept. 26.
Non-environmental services professionals who are unable to attend the full conference, or conference-within-a-conference can still benefit from complimentary day pass to walk the solution center (exhibit hall) floor by registering using promo code: AHEHALL18.
Patti Costello is the executive director of the Association for the Health Care Environment (AHE). AHE of the American Hospital Association is the professional organization of choice for professionals responsible for caring for the patient and resident care environment across all care settings; including hospitals, long term care, continuing care retirement communities and ambulatory care. AHE represents, defines, and advances over 2,300 professionals working to ensure quality outcomes and healthy communities.