COVID-19 and the 2021-22 Flu Season Re-Heighten Pandemic Precautions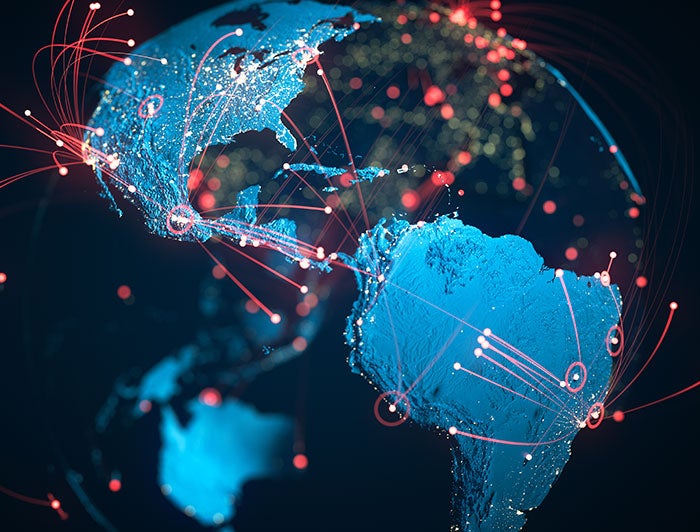 During 2020, the United States was in lockdown, and during much of the flu season , people were taking precautions against COVID-19 — wearing face masks, frequently washing hands and physically distancing. Major transmission routes for the flu, including public schools and professional buildings , remained closed, and restaurant and retail capacities were restricted.
As a result, flu cases were dramatically low. Public health and clinical laboratories reported 2,038 flu cases during from Sept. 27, 2019 to April 24, 2020. According to the Centers for Disease Control and Prevention, the flu season generally experiences up to 45 million illnesses, 810,000 hospitalizations and 61,000 deaths during its peak, between December and February each year.
This coming flu season could be a lot worse.
Officials are watching what happens in the Southern Hemisphere to see how much flu activity is starting to occur. If flu activity starts to rise in the Southern Hemisphere, it will provide a critical preview of what may be headed toward the United States and how hospitals and health systems can take early, precautionary steps to mitigate the impact. Right now flu activity is still low, but RSV (Respiratory Syncytial Virus) - a respiratory virus is hitting Australia and New Zealand particularly hard.
According to a recent Time Magazine article, RSV cases also are spiking in the U.S., particularly in southern states. Around 2,000 confirmed cases were recorded during the week of July 10, 2021, compared to less than a dozen during the week of July 25, 2020.
RSV is more transmissible than many other viruses. Its symptoms most often are mild, including runny nose, coughing and sneezing. Other more severe issues include trouble breathing, extreme fatigue, vomiting and dehydration. RVS symptoms, as well as those from the cold and flu, can be confused with COVID-19, causing more people to seek care and placing additional strain on the health care system and already overworked staffers.
"Basically, we don't know what will happen," says Ellen Foxman, MD, PhD, a Yale Medicine immunobiologist and laboratory medicine specialist and an expert in respiratory viruses, in a blog article. "It's like a big experiment. There are models for this coming year, but we just don't know if they're right or not yet."
COVID-19 Vaccine Resources