Dignity Health Physicians Share 2021 Flu Season Update and Preventive Measures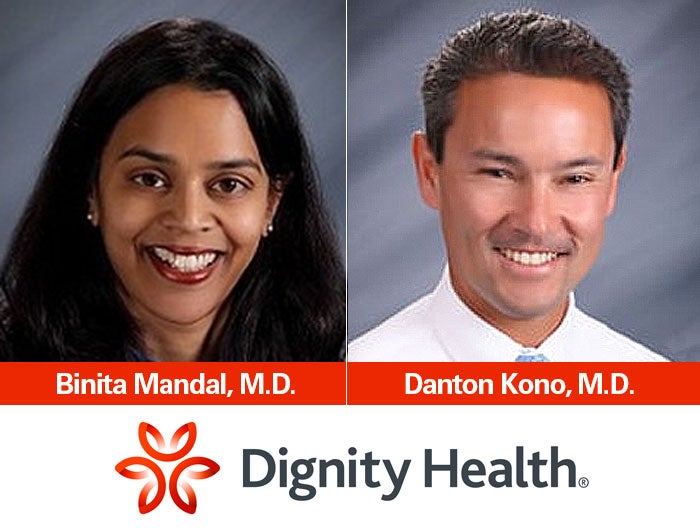 Dignity Health, headquartered in San Francisco, is getting an early start on educating people about this year's flu season and separating flu myths from flu facts.
Binita Mandal, M.D., an immunologist with the Dignity Health Mercy Medical Group, wants people to know that it's true COVID-19 and the flu have many similar signs and symptoms, yet people can look for important differences between these illnesses. In a recent Dignity Health Medical Group Connections blog, Mandal shares that similar symptoms include fever, chills, cough, congestion, shortness of breath, fatigue, headache, muscle and body aches, nausea and sore throat.
So what are the differences?
According to Mandal, "COVID-19 symptoms may include loss of smell and taste — which is less common with the flu. You should consider getting tested for both if you have any of these symptoms, as well as follow quarantine protocol to help keep others safe."
Danton Kono, M.D., a pediatrician at Dignity Health Mercy Medical Group, offers flu season advice for children and young people. He stresses the Centers for Disease Control and Prevention recommendation that everyone 6 months and older, including pregnant women, get a flu vaccine every season with rare exceptions. Kono adds, "Children 6 months to 8 years old who are receiving the flu shot for the first time will need two doses of the vaccine four weeks apart to be protected, so they should start the process early in the season."
Mandal and Kono also stress that there's a lot of misinformation floating around out there — and that new and scary flu shot myths spread quickly, just like the flu itself. One of the most common misunderstandings they hear from people is that you can get the flu from the flu shot. Mandal reassures people, "If you have symptoms such as muscle aches, a sore arm or a low-grade fever after you receive the shot, it is likely your immune response to the vaccine and not the flu."
Read more about the 2021 flu season from Mandal and Kono.
COVID-19 Vaccine Resources