Boiler Room to Board Room: Operations Data Executives Care About
Date
Thu, Jun 06, 2019, 01:00 PM – Thu, Jun 06, 2019, 02:00 PM
Event Host
Health Forum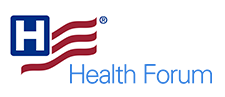 Contact Information
Kristin Oliver
3128952546
Description
Boiler Room to Board Room: Operations Data Executives Care About

Thursday, June 6, 2019
1 - 2 p.m. Eastern; noon - 1 p.m. Central; 10 - 11 a.m. Pacific

In health care, facilities and executives share the same goal: to provide a safe and healing environment for the patients they serve. However, it's hard to do that when you aren't on the same page. The fact is, executives almost always list facilities as one of their most challenging areas to manage, and facilities departments oftentimes feel they don't have the ability to affect change. So, how do you go about aligning the two?
What You Will Learn:
What operations data executives need to know.

How facilities can best track and measure this data.

How to effectively present data to prove needs.

How this relationship directly affects patient safety and experience.
Speaker:
Patrick Tierney
Senior Solutions Consultant
Dude Solutions
Cary, N.C.
Sponsored By