Creating a Culture of Performance
Date
Thu, Jun 14, 2018, 01:00 PM – Thu, Jun 14, 2018, 02:00 PM
Event Host
Health Forum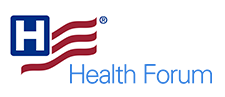 Contact Information
AHA Health Forum Webinars
3128952546
Description
Creating a Culture of Performance
Using Quality Metrics in Compensation to Drive Results

Thursday, June 14, 2018
1 - 2 p.m. Eastern; noon - 1 p.m. Central; 10 - 11 a.m. Pacific

During this session, experts in health care quality, compensation and data analytics will discuss how organizations can best use internal and external data to measure performance and identify specific areas of improvement. This will include an overview of popular externally published reports to help highlight the complexities of such rankings and identify how organizations should approach these. The speakers will also discuss the importance of peer group selection and understanding the overall financial implications of quality improvement efforts. Attendees will gain a better understanding of how they can more effectively design leadership compensation programs that focus on performance improvement.
Sponsored By