The Effects of Ransomware Don't End with the Ransom
Date
Wed, Dec 11, 2019, 01:00 PM – Wed, Dec 11, 2019, 02:00 PM
Event Host
Health Forum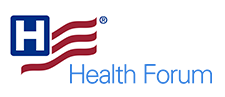 Contact Information
Kristin Oliver
312.895.2546
Description
The Effects of Ransomware Don't End with the Ransom

Wednesday, Dec.11, 2019
1 - 2 p.m. Eastern; noon - 1 p.m. Central; 10 - 11 a.m. Pacific

Ransomware is back with a vengeance, impacting health care organizations like yours around the globe. While it appeared ransomware cases might be decreasing for a brief time, these incidents rose dramatically over the past year. This increase in malicious activity has serious business ramifications — from increasing downtime to causing revenue loss. Ransomware attacks also can impact a hospital's ability to treat patients.
In this webinar, the American Hospital Association's Senior Advisor for Cybersecurity and Risk will share an overview of cybersecurity. KnowBe4's security awareness advocate will cover some of the emerging trends in ransomware. You'll learn about the recent highly targeted attack vectors and what you can do to prepare before an attack.
Attendees Will Learn:
The new ways offenders are using ransomware to take control of your network.

Best practices for defending against and recovering from ransomware attacks.

How to detect potentially threatening phishing and social engineering emails.

Actionable steps to take if your organization does become a victim.

How to create a "human firewall."
Speakers:

Moderator:
John Riggi
Senior Advisor, Cybersecurity and Risk
American Hospital Association

James McQuiggan
Security Awareness Advocate
KnowBe4