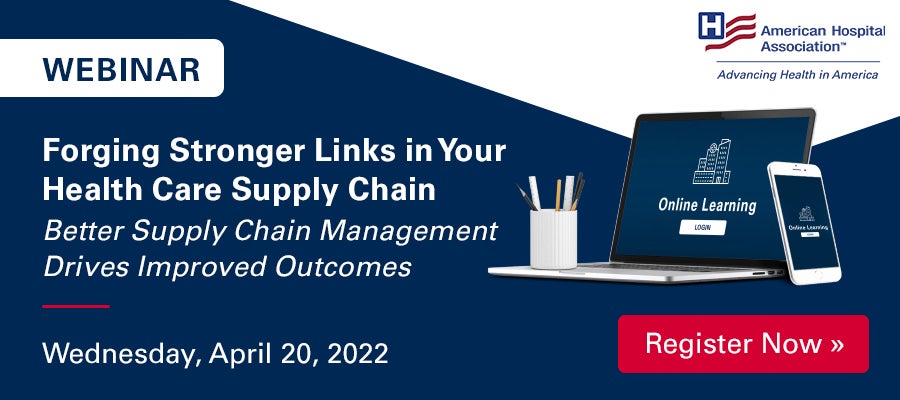 Forging Stronger Links in Your Health Care Supply Chain
Date
Wed, Apr 20, 2022, 12:00 PM – Wed, Apr 20, 2022, 01:00 PM
Event Host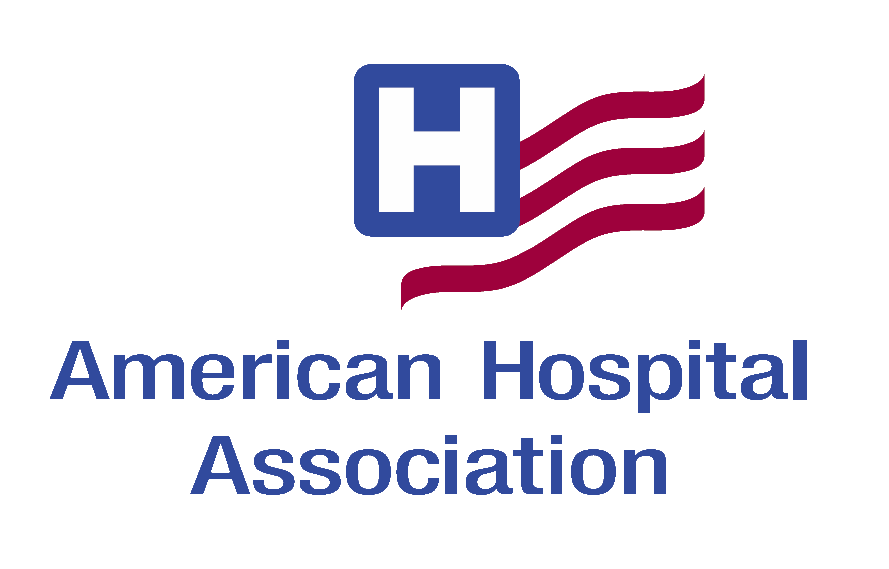 Contact Information
Brooke Akins
312-895-2547
Open To
Members and Non-members
Description
On-demand Webinar
Forging Stronger Links in Your Health Care Supply Chain
Better Supply Chain Management Drives Improved Outcomes
Wednesday, April 20, 2022
1 - 2 p.m. Eastern; noon - 1 p.m. Central; 10 - 11 a.m. Pacific
Supply chain operations represent a huge opportunity to reduce costs while maintaining efficient patient care and improved outcomes. Supply chain costs can account for 37.5% of total patient care expenses, just behind labor; thus, there is a strong movement to include the supply chain in efforts to reduce costs. In a 2021 State of Healthcare report from Kaufman Hall, 99% of hospital and health system leaders experienced challenges in supply procurement.
Improving supply chain management in key areas such as PAR Management, eProcurement, and Materials Management helps to improve clinician and supplier relationships, maximize inventory investment, mitigate impacts of future pandemics and other disruptions, reduce administrative time on tasks and enhance patient care experiences.
Learn about using KPI measurements to identify areas of improvement, solutions which leverage Power Apps and mobile devices that can be deployed quickly and show immediate returns, and ways to automate workflows to streamline processes. For example, by installing new technologies, such as an ERP system that automates and streamlines supply chain processes, hospitals can return thousands of hours a year of clinical time to caregiving activities. The bottom line is that a hospital does not need to jump into a full and complete system overhaul to start seeing improvements. The process is a journey to outline and identify where to begin and next steps to take.
Attendees Will Learn:
The impact of materials management strategy in supporting patient care.
The importance of minimizing data silos for better supply chain management.
How to create the use case for improved procurement and impact on clinician time spent on administrative tasks.
The value of workflows in procurement processes.
Speakers:
Pat Becker
Chief Strategy Officer Healthcare
Quisitive
Suresh Krishnan
Chief Technology Officer Healthcare
Quisitive
Sponsored By