Hospitals and Opioids: Drug Diversion and Patient Safety
Date
Tue, Sep 25, 2018, 12:00 PM – Tue, Sep 25, 2018, 01:00 PM
Event Host
Health Forum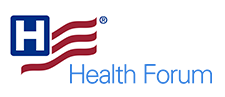 Contact Information
AHA Health Forum Webinars
3128952546
Description
Hospital Drug Diversion and the Opioid Crisis
Tuesday Sept. 25, 2018
1 - 2 p.m. Eastern; noon - 1 p.m. Central; 10 - 11 a.m. Pacific
This webinar will introduce a brief history of the opioid crisis, discuss addiction among health care professionals, and outline strategies to detect and minimize drug diversion from hospitals.
The webinar will examine strategies for hospitals to optimize patient safety related to opioids. Topics include minimizing adverse events and the detection and prevention of drug diversion. Example situations and the practical application of best practices will be discussed.
What You Will Learn:
How to recognize your role and the organization's responsibility for preventing controlled substance (CS) diversion and related liability, and the impact on patient safety.

Ways to describe the essential elements of a comprehensive controlled substance surveillance and prevention program.

Definitions of the roles and responsibilities of a controlled substance diversion prevention committee.

How to utilize the strategies and technologies to identify gaps and mitigate risks associated with CS diversion.
Sponsored By