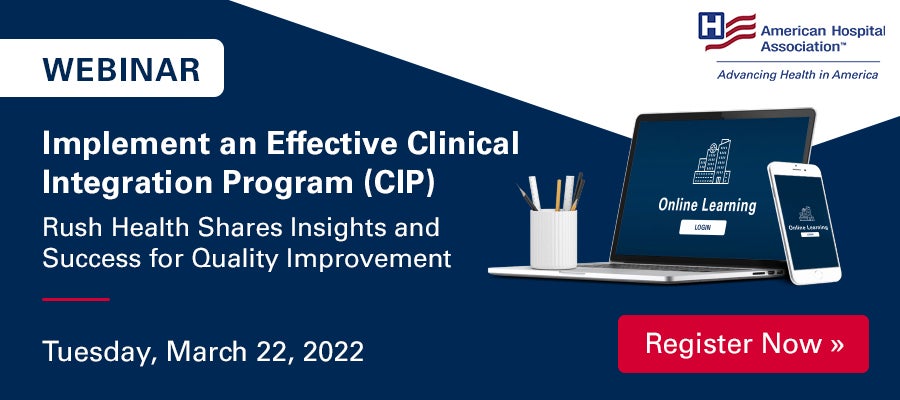 Implement an Effective Clinical Integration Program (CIP)
Date
Tue, Mar 22, 2022, 12:00 PM – Tue, Mar 22, 2022, 01:00 PM
Event Host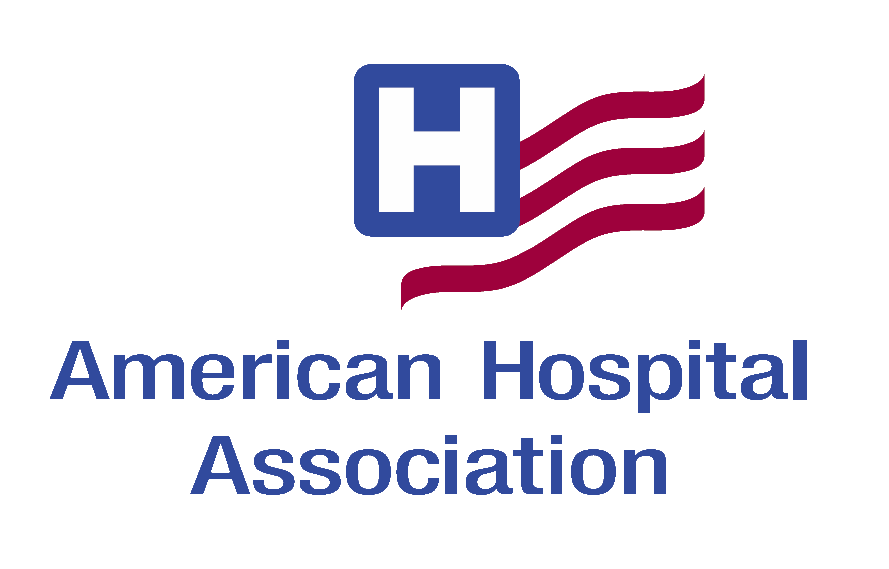 Contact Information
Kristin Oliver
13128952546
Description
On-demand Webinar
Implement an Effective Clinical Integration Program (CIP)
Rush Health Shares Insights and Success for Quality Improvement
Tuesday, March 22, 2022
1 - 2 p.m. Eastern; noon - 1 p.m. Central; 10 - 11 a.m. Pacific
Clinically integrated networks (CINs) offer hospitals a way to compete in a burgeoning fee-for-value landscape. Decreased utilization from population health initiatives can be offset by performance incentives; increased referral volume from strong regional networks of aligned physicians who value the CIN's capabilities; and retention of patients who value excellent, well-coordinated care.
High-quality care is therefore key to CIN success, and high-quality data is key to high-quality care delivery. Rush Health President and Executive Director Anthony Del Rio will explain how his CIN united four leading academic, tertiary and community hospitals with more than 2,300 providers in over 140 different practices via a data foundation that enabled their Clinical Integration Program (CIP). The CIP is a quality improvement program that financially rewards hospitals and providers for performance on a set of agreed-upon measures that cross contracts and payment models.

Del Rio will explain how the CIN analyzes hospital utilization and serves as "air traffic control" to help shift patient volumes to the most appropriate sites of care, helping alleviate pandemic pressure.

Understand key insights into the intertwined technology and clinical strategies that have enabled Rush Health to launch their CIP, negotiate contracts with payers, distribute savings to providers, and retain patient loyalty within the greater Chicago area.

Attendees Will Learn How to:
Expand hospital visibility into patient needs and care gaps through a data sharing and clinical integration strategy across multiple hospitals and dozens of aligned independent practices.
Leverage data to negotiate financial incentives for quality improvement in contracts with payers.
Improve physician performance by effectively injecting care gap insights into clinical workflows.
Implement an effective, clinically integrated quality improvement program across a multi-hospital system and a broader ambulatory and specialist network.
Speakers:

Anthony Del Rio, J.D.
President and Executive Director
Rush Health
Chicago, Ill.

Michael Meucci
COO
Arcadia
Boston, Mass.
Sponsored By