Social Media Employment Screening
Date
Thu, Nov 07, 2019, 01:00 PM – Thu, Nov 07, 2019, 02:00 PM
Event Host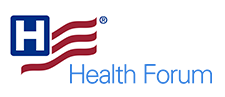 Contact Information
Kristin Oliver
3128952546
Description
Social Media Employment Screening
Understanding the Limitations, Difficulties, and Compliance Concerns

Thursday, Nov. 7, 2019
1 - 2 p.m. Eastern; noon - 1 p.m. Central; 10 - 11 a.m. Pacific
With a high percentage of the workforce now using at least one social media platform, employers are increasingly faced with the decision of whether to include social media searches in the employment screening process. Employers in the health care space are particularly affected by this conundrum since patient care and safety is, ultimately, an organization's top priority. Comprehensive background check packages that include numerous search platforms increase an employer's odds of hiring valuable, invested and dedicated staff that will serve their patient population with care and respect. However, the risk involved in improperly utilizing screening search results to make hiring decisions can result in negative outcomes.
This webinar explores a number of issues, risks and potential limitations when using social media searches for employment screening purposes. Certiphi Screening's Chief Compliance Officer/Deputy General Counsel Sadeq Khan, Esq., will review topics such as how information obtained through social media searches may have limited utility, how consumer reporting agencies may be limited from providing social media searches, and how various laws and guidelines from government entities may impact what you can and cannot do as an employer.

Attendees Will Learn:
How social media is currently used by organizations to screen applicants and employees.

Risks and limitations involved with employers conducting social media searches themselves or through a consumer-reporting agency.

State laws related to social media password and account privacy and how these may affect social media screening.

The National Labor Relations Board (NLRB)'s guidance on employers' social media policies.

Speaker:
Sadeq Khan, Esq.
Chief Compliance Officer / Deputy General Counsel
Certiphi Screening, Inc.
This webinar is not intended as legal advice from AHA and hospitals should consult with their own counsel for their individual organization's needs.