Zeroing in on ZIP Codes to Improve Employee Health
Date
Thu, Apr 11, 2019, 01:00 PM – Thu, Apr 11, 2019, 02:00 PM
Event Host
Health Forum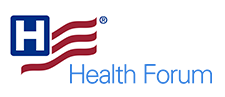 Contact Information
AHA Health Forum Webinars
3128952546
Description
Zeroing in on ZIP Codes to Improve Employee Health
Using Social Determinants of Health to Support the Workforce
Thursday, April 11, 2019
1 - 2 p.m. Eastern; noon - 1 p.m. Central; 10 - 11 a.m. Pacific
Discover the power that ZIP Codes can play in building a culture of health within your organization. The conditions in the places where individuals live, work and play can affect health risks and outcomes. Many hospitals are addressing these social determinants of health with patients and communities they serve; however, hospitals and other organizations in the community are looking internally for ways to apply similar strategies to their own employees to improve overall health. Understanding the social determinants of health such as safe neighborhoods, education and access to healthy food will help to impact employees' health for the better.
A one-size-fits-all employee wellness program is no longer effective to improve the health and wellbeing of hospitals' employee population. Bradley Lawson, chief commercial officer with Interactive Health, will address the topic of social determinants of health and their effect on physical, mental, emotional and social wellbeing. Utilizing data gathered from clients with rural and geographically dispersed locations, he will show how this data can provide additional insight to help organizations to better understand and support their workforce. He will also share real-life examples of how social determinant data coupled with employee health data is being used to provide strategic recommendations to bolster wellness programming in locations with unique health challenges.
What You Will Learn:
What social determinants of health are and why they should matter to employers.

The link between health behaviors and social determinants.

Ways to address employee health needs in rural or geographically dispersed locations by analyzing social determinants of health data.

Real-life examples of how social determinant data and employee health data is being used to bolster wellness programming and increase employee engagement.
Speaker:
Bradley Lawson
Chief Commercial Officer
Interactive Health
Schaumburg, Ill.