Harrington Hospital Warns You Can Get COVID-19 and the Flu at the Same Time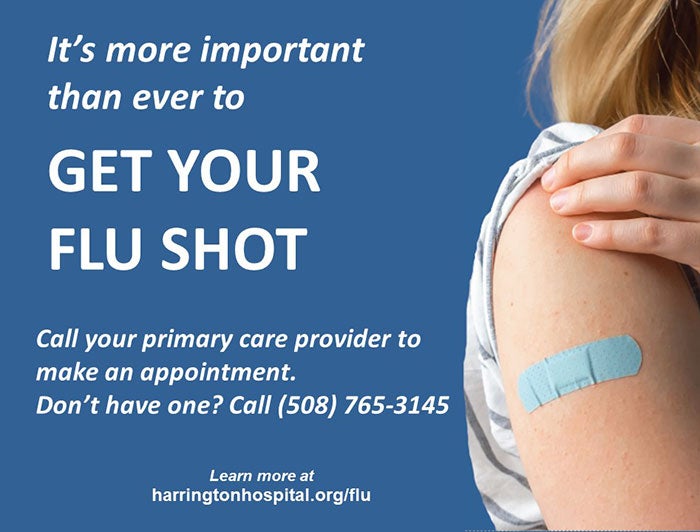 Harrington Hospital, the newest member of the UMass Memorial Health system, wants people to know that it's possible to become sick with the flu and COVID-19 at the same time. And that there is a high likelihood that the double impact of both infections could be a much more severe illness with a greater chance of death or lasting damage to a person's health.
The hospital also recognizes that a bad flu season combined with rising COVID-19 cases could quickly overwhelm its entire operation and staff.
To help prevent that from happening, Harrington Hospital is tightening its visitor policies during COVID-19 and the flu season. At this time there are no visitors allowed in all inpatient areas throughout the hospital's campus. One visitor is allowed in all outpatient services and locations. Mask-wearing at all times and social distancing are still required on premises.
And the hospital is educating its communities about the convergence of COVID-19 and the flu season by offering the latest flu tracking information and ways to stay safe, such as where to get the flu shot; understanding the differences between flu and COVID-19 symptoms; and what to do if you get sick.
Read more about the hospital's flu season .
COVID-19 Vaccine Resources