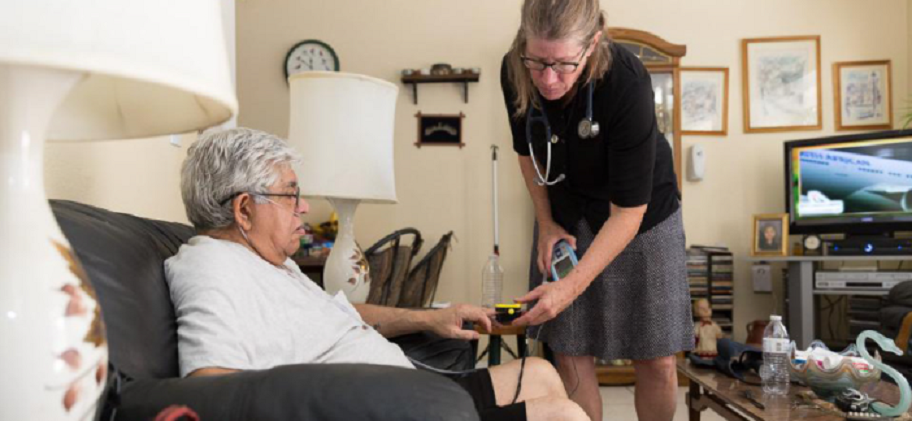 Hospital-at-Home
As hospitals reconsider how and where they deliver care to patients, many are seeing the hospital-at-home model as a promising approach to improve value. Hospital-at-home enable some patients who need acute-level care to receive care in their homes, rather than in a hospital. This care delivery model has been shown to reduce costs, improve outcomes and enhance the patient experience.
In November 2020, the Centers for Medicare & Medicaid Services launched the Acute Hospital Care At Home program to provide hospitals expanded flexibility to care for patients in their homes.
Explore AHA's growing repository of resources on hospital-at-home, including case studies and podcasts.
AHA Resources
---
---
---
---
---
---
Webinar Series
Interested in starting a hospital-at-home program? Get practical advice from HaH leaders in this webinar series that covers all aspects of implementing a HaH program. The webinars are part of our partnership with the Hospital at Home Users Group and the American Academy of Home Care Medicine. View the archives or register for upcoming webinars here.