AHA leading critical conversations on health care transformation at South by Southwest festival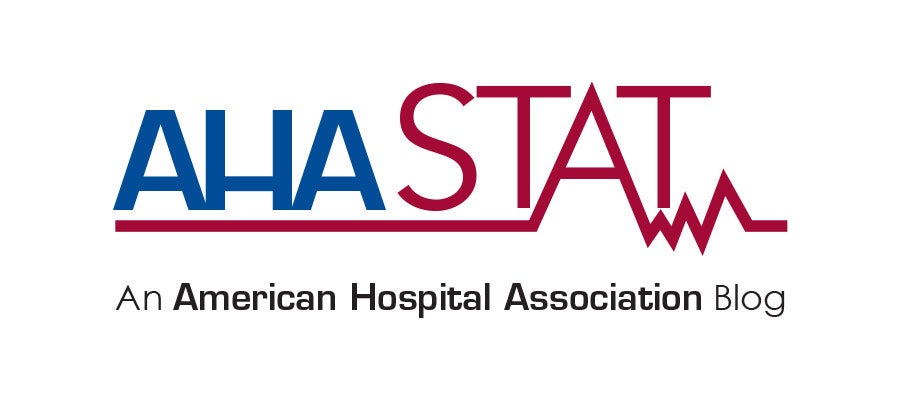 You might think of the South by Southwest (SXSW) festival – held March 8-17 in Austin, Texas – as a showcase for hot music acts or new films. But over the last few years, it has also become an important forum for innovative ideas on topics ranging from politics to technology to design to health and health care. It's a place where big ideas are discussed and new connections are made.
That's why the AHA will be participating in a number of sessions across the coming days as part of the SXSW Interactive Festival's Health and MedTech track – to share how hospitals and health systems are transforming to advance health in their communities. We've partnered with Energizing Health to create opportunities for health organizations, community advocates, entrepreneurs, and philanthropy to innovate and collaborate on initiatives aimed at increasing health equity by eliminating systemic barriers and building healthier communities. In addition to AHA, participating organizations include the Aetna Foundation, the Robert Wood Johnson Foundation, the Cambia Health Foundation, the St. David's Foundation, the American Heart Association, the American Cancer Society and community leaders from across the country.
Planned sessions include:
Social Determinants and Tech: The Double Edged Sword – Healthy communities require more than just medical care for people after they get sick. They need resources that support people to live their best, healthiest lives. Ron Paulus, M.D., president and CEO of Mission Health; Manik Bhatt; CEO of Healthify, Inc.; Carmen Llanes Pulido, Executive Director at Go Austin/Vamos Austin; and Dwayne Proctor, senior adviser to the president and director at the Robert Wood Johnson Foundation, will explore technology innovations can help improve safety, nutrition, education, health care access and social supports and how community organizations, entrepreneurs and health systems are working together to ensure safety and health for all.
Access to Care: All Health is Not Created Equally – Whereas the increasing cost of health insurance is a critical factor, it is just the tip of the iceberg when it comes to creating a system where all achieve the best health. John Haupert, president and CEO of Grady Health System; AHA Executive Vice President Maryjane Wurth; Anton Gunn of Health Equity Cypher; and Kimberly Wilson, founder, HUED, will reframe the conversation surrounding access to health care and discuss inventive and inclusive approaches to supporting people to live their best and healthiest lives.
Innovative Partnerships Transforming Health – In this session, AHA Chairman Brian Gragnolati, president and CEO of Atlantic Health System; Star Cunningham, founder and CEO of 4D Healthware; Umair Shah, M.D., executive director of Harris County (Texas) Public Health; and Faith Mitchell, president and CEO of Grantmakers in Health, will share the journey of unique collaborative partnerships as a way to transform health and health care across the country. Topics will include how these partners came together, the process of finding common ground to develop goals, objectives and strategies, leverage relationships to engage public health, national health association members and industry partners, as well as lessons learned to scale future work.
Delivering Care Anywhere: Beyond the Office Visit – With advancements in telehealth and in-home care, doctors have the ability to eliminate transportation barriers and reach more patients. AHA Chief Medical Officer Jay Bhatt, D.O.; William Buster, executive vice president for community investments, St. David's Foundation; Bonnie Clipper, vice president of practice & innovation for the American Nurses Association; and Daniel Weberg, senior director of innovation and leadership liaison, Kaiser Permanente, will explore the impact of telehealth and in-home care on the trajectory of a person's health journey and solutions for combating the digital divide inhibiting marginalized communities from taking advantage of these technological advancements in health care.
In addition, the AHA's Value Initiative will host a special session on "Must-Have" Capabilities for Tomorrow's Leaders" with Gragnolati, Haupert and S. Claiborne "Clay" Johnston, M.D., dean of Dell Medical School at the University of Texas at Austin. Panelists will explore how the health care field can improve health care value by fostering leaders who embrace a patient-centric, value-focused and empathetic approach to health and health care. Specifically, panelists will discuss the capabilities and skills needed by emerging leaders to lead complex, value-focused health care organizations into the future. They will also examine how we can redesign educational pathways for clinical and non-clinical leaders to provide them with the knowledge and skills they need to promote the delivery of high-value care for patients.
Watch for full coverage next week in AHA Today and key takeaways from the festival in the March 19 issue of AHA Market Scan. And follow along with AHA on social media or using #SXSW.
Maryjane Wurth is AHA's executive vice president and chief operating officer. She also is president and CEO of AHA's Health Forum subsidiary.