House Committee Approves AHA-supported Opioid Bills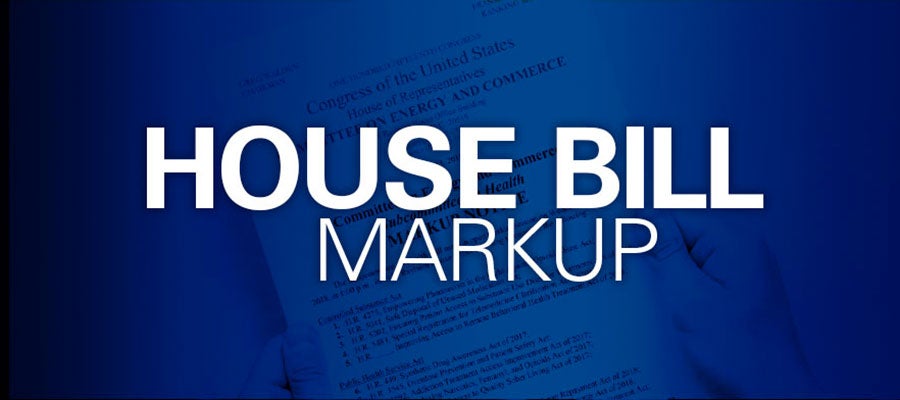 The House Energy and Commerce Committee today approved six AHA-supported bills to address the opioid crisis:
H.R. 5176 would provide grants for hospitals to develop protocols to connect opioid overdose patients with substance use disorder treatment.
H.R. 5197, as amended, would provide grants to test alternative pain management protocols to limit opioid use and prescribing in hospital emergency departments.
H.R. 5582 would direct the Secretary of Health and Human Services to study and report to Congress on the adequacy of access to abuse-deterrent opioid formulations for Medicare Advantage and prescription drug plan beneficiaries with chronic pain.
H.R. 5685 would direct the Centers for Medicare & Medicaid Services to include educational resources on opioid use, pain management and alternative pain management treatments in the "Medicare and You" handbook.
H.R. 5686 would require Medicare prescription drug plans to provide certain enrollees with information on the adverse effects of opioid overuse and coverage of alternative pain medications or devices.
H.R. 4841 would standardize electronic prior authorization for prescription drugs under Medicare Part D.
"We applaud the leadership of Chairman Walden, Ranking Member Pallone and the Energy and Commerce Committee in advancing several measures that will help hospitals continue to fight the epidemic," said AHA Executive Vice President Tom Nickels. The committee will mark up additional opioid-related bills next week. The Senate Health, Education, Labor and Pensions Committee last month approved bipartisan legislation that would reauthorize funding to states to address opioid abuse and provide support to improve the interoperability of state prescription drug monitoring programs. Other committees, including House Ways and Means and Senate Finance, also are considering opioid-related legislation.