In OPPS final rule, CMS phases in clinic visit cuts, expands 340B reductions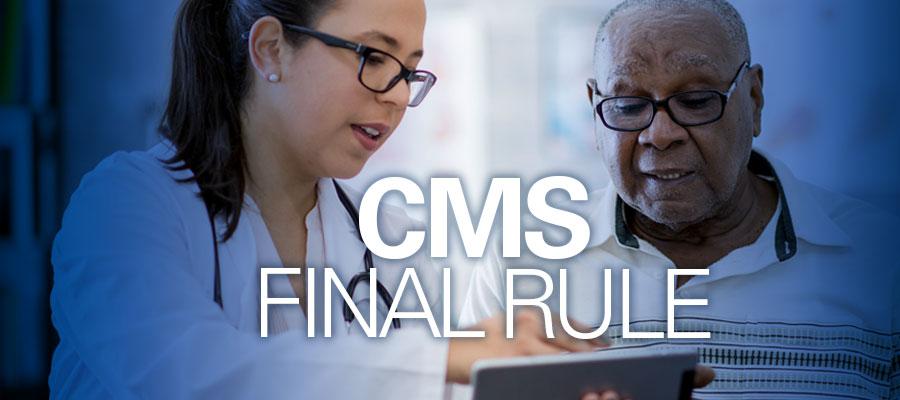 The Centers for Medicare & Medicaid Services today issued its calendar year 2019 outpatient prospective payment and ambulatory surgical center final rule, which updates hospital OPPS rates by 1.35 percent in CY 2019 compared to CY 2018.

In addition, the rule finalizes a policy to phase-in, over two years, a reduction in payments for hospital outpatient clinic visit services furnished in off-campus provider-based departments that are grandfathered (excepted) under Section 603 of the Bipartisan Budget Act of 2015. In CY 2019, clinic visits will be paid 70 percent of the OPPS rate, and in CY 2020 and beyond, 40 percent of the OPPS rate. The clinic visit is the most commonly billed service under the OPPS, and CMS estimates that its policy will reduce Medicare expenditures by $380 million in CY 2019.

"Today's misguided final rule will have negative consequences for the patients we serve," AHA Executive Vice President Tom Nickels said in a statement. "This rule, which phases in over two years payment cuts to hospital outpatient clinic visits, is based on unsupportable analyses and erroneous policy rationales. These ill-advised cuts will hit patients in rural and vulnerable communities especially hard. Congress recognized the crucial role of hospital outpatient departments in the communities they serve and, in 2015, specifically protected existing facilities from unwarranted payment reductions. Today's final rule could stifle hospitals' ability to modernize care to meet the needs of their patients and communities."

CMS did not finalize its proposal to reduce payment for grandfathered (excepted) off-campus PBDs that expand the families of services they offer. However, the agency will reduce payments for drugs acquired under the 340B program to average sale price minus 22.5 percent when they are administered in non-grandfathered (non-excepted) off-campus PBDs. In addition, CMS will pay for separately payable biosimilars acquired under the 340B program at a rate of ASP minus 22.5 percent of the biosimilars' own ASP rather than ASP minus 22.5 percent of the reference product's ASP. The agency also will pay for new drugs and biological products, before ASP data is available, at a rate of the wholesale acquisition cost plus 3 percent, instead of WAC plus 6 percent.

"This new rule compounds the losses the administration has imposed on hospitals serving vulnerable communities by extending the nearly 30 percent cuts in payment for 340B drugs to even more sites of care," AHA said. "These actions clearly exceed the administration's legal authority. The AHA, joined by the AAMC and member hospitals, intends to promptly bring a court challenge to the new rule's site-neutral provisions. The AHA, along with other hospital associations and member hospitals, is already challenging the 340B policy included in the current outpatient rule."

Among other changes in today's rule, CMS demonstrates its commitment to its Meaningful Measures initiative by removing 8 of the 10 measures initially proposed for removal from the Outpatient Quality Reporting Program; one would be removed for CY 2020 and seven beginning with CY 2021.