HHS to make Jan. 1 the effective date for final rule on 340B ceiling prices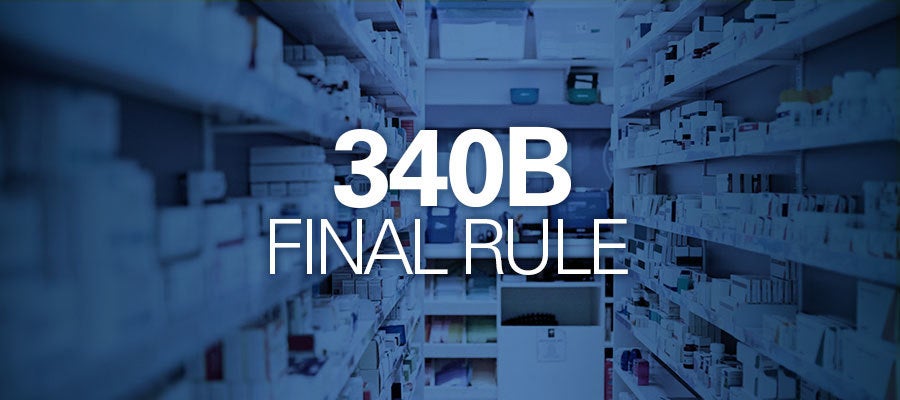 The Department of Health and Human Services today issued a final rule making Jan. 1 the effective date of its final regulations on drug ceiling prices and civil monetary penalties for manufacturers under the 340B Drug Pricing Program.
"The AHA is pleased that in response to our lawsuit, today's final rule ensures that the implementation of the long-delayed 340B Drug Pricing Program ceiling price and civil monetary penalties policies will be effective Jan. 1, 2019," AHA Executive Vice President Tom Nickels said in a statement. "Earlier this year, the AHA along with other national organizations representing 340B hospitals, filed a lawsuit to force implementation of this rule in order to shine needed light on drug pricing and to hold price-gouging drug companies accountable. We continue to strongly urge HHS to make available online drug pricing information for 340B hospitals as this rule requires as soon as possible after Jan. 1, and no later than April 1, so that instances of drug company overcharging can be uncovered and penalties enforced."
The AHA, Association of American Medical Colleges, America's Essential Hospitals, 340B Health and three hospital systems in September filed the lawsuit.