AHA holds forum on addressing disruption through innovation and value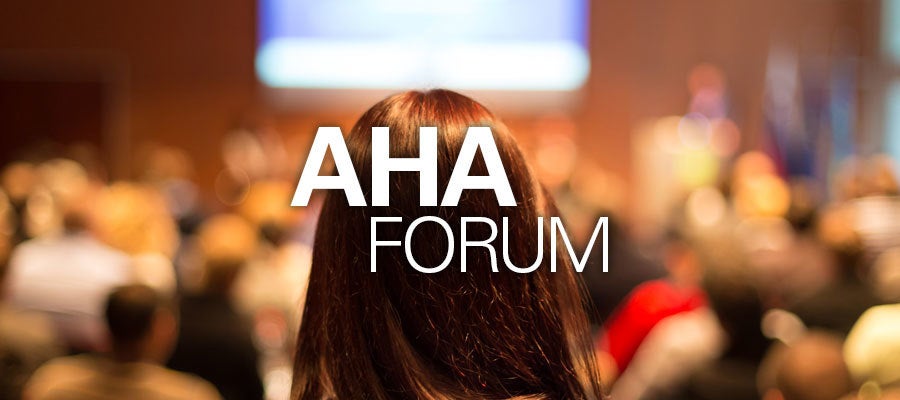 The AHA today in Chicago hosted the latest in a series of regional forums at which hospital and health system leaders shared strategies for innovating to enhance value and address new entrants to the health care field.
During the forum, health care leaders from Penn Medicine's Center for Health Innovation, Dell Medical School, Intermountain Healthcare, innovationOchsner, CoxHealth, Thomas Jefferson University and Jefferson Health, and Mayo Clinic presented case studies on ways their organizations' innovation centers are redesigning care delivery, introducing new products and services, and transforming to face today's key challenges and opportunities.
Among other sessions, the forum featured panels of health care leaders who shared:
strategies on reducing health inequities to improve quality and outcomes;
efforts from West Side United, a community collaborative that includes six hospitals working to build community health and economic wellness on Chicago's West Side; and
lessons from a Sinai Health System program that uses community health workers to help asthma patients live active lives without frequent visits to the emergency department.
The forum is taking place on the one year anniversary of the launch of the AHA's Value Initiative. The initiative provides hospital and health system leaders with education, resources and tools that they need to advance affordable health care and promote value within their communities. Watch for more coverage from the forum tomorrow in AHA Today